Tamburlaine Organic Wines
Tamburlaine was established in 1966 by Doctor Lance Allen. In 1985 the winery was purchased by a small group of friends and relatives led by managing director and chief winemaker Mark Davidson, who has maintained a pioneering vision that has turned Tamburlaine into Australia's largest certified organic wine producer.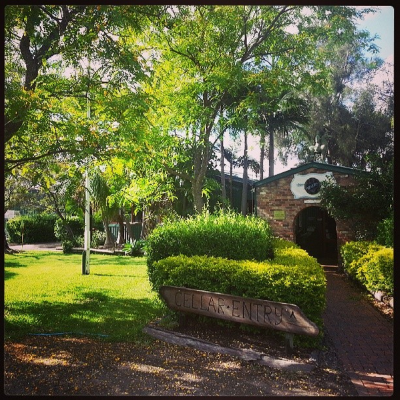 Tamburlaine winery is on a 34-hectare site in the heart of the Hunter Valley wine region of NSW. Its second property is a 93-hectare vineyard at 870 metres altitude in the Orange wine region of NSW. The Orange vineyard has further integrated biodynamic methods into its organic management system. This property is one of the largest certified organic vineyards in the Southern hemisphere.

As far as Mark Davidson is concerned, synthetic chemicals are out and soil biology and vineyard ecology are in. His aim at Tamburlaine is to make the best wines and improve the condition of the farms simultaneously. These principles have now been put to the test over a multitude of seasonal conditions in one of the warmest and one of the cooler quality wine regions in Australia. The results are quite outstanding.

The winery continues to push the boundaries of innovation in organic farming to create high-quality wine that best represents the 'terroir', where the wine is grown, naturally. This approach is resonating with more and more consumers and wine critics alike - The 2010 Australian Wine Companion by wine critic James Halliday gave Tamburlaine a RED five-star rating - meaning an "outstanding winery regularly producing wines of exemplary quality and typicity". This rating was only given to 6.5 percent of all Australian wineries. Tamburlaine has proudly maintained this prestigious rating in each subsequent edition.
---