About Us

We are an online wine retailer specialising in the areas of organic wine, biodynamic wine, preservative free wine (although we use the term "no added preservative" wine), vegan suitable wine and natural wine.
What we are really on about is quality, authenticity and purity. We believe that organic, biodynamic, and minimal interference practices when employed competently lead to a naturally superior product. The individual "personality" of each wine can be fully expressed in the glass for us to savour.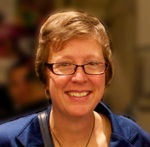 The business was founded out of a spare room in 2002 in Brunswick East, and we take pride in our reputation of always putting the customer first. We may sell wine online, but our attitude to service is very old-fashioned. We are always happy to discuss all things wine via phone, email, or through our social channels.
Stocking the most comprehensive list of organic wine, biodynamic wine and preservative-free wine available in Australia, we deliver wine Australia-wide at the cheapest rates we can find.
Michelle Gadd is the face behind most of the communications and dealings you will have with Organic Wine. She is always happy to have a chat about all things wine, including recommending a tasting pack for you to try.
Warehouse Address
104 Albert St
Brunswick East 3057
Victoria, Australia
(all wine samples to this address)
Postal Address:
Organic Wine Pty Ltd
PO Box 5034
East Geelong 3219
Victoria, Australia
The Organic Wine Urban Cellar Door and Wine Store is opening 2023 in Brunswick East!