About Us


We are an online wine retailer specialising in the areas of organic wine, biodynamic wine, preservative free wine (although we use the term "no added preservative" wine), vegan suitable wine and natural wine.
What we are really on about is quality, uniqueness and authenticity. We believe that organic, biodynamic, and minimal interference practices when employed competently lead to a naturally superior product. The individual "personality" of each wine can be fully expressed in the glass for us to savour.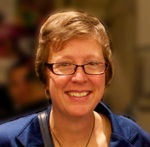 We have been trading since November 2003 and take pride in our reputation of always putting the customer first. We may sell wine online, but our attitude to service is very old fashioned. We are always happy to discuss all things wine via phone, email, facebook or twitter.
We have the most comprehensive list of organic wine, biodynamic wine and preservative-free wine available in Australia. We deliver wine nationally at the cheapest rates we can find.
Michelle Gadd is the face behind most of the communications and dealings you will have with Organic Wine. She is always happy to have a chat about all things wine including recommending a tasting pack for you to try.
e: info@organicwine.com.au
p: (03) 9387 0500
mob: 0413 594 963
Warehouse Address:
60 Dawson St
Brunswick 3056
Victoria, Australia
Postal Address:
Organic Wine Pty Ltd
PO Box 5034
East Geelong 3219
Victoria, Australia
This website is our shopfront and we do not have a physical shop.