Freehand Natural Wines
Near Mount Barker in Western Australia's Great Southern wine region stands a ruggedly Australian vineyard framed by the Hay River, blue gums, an olive grove and a giant blue sky. A sky which serves a generous but perfect helping of great southern sunshine onto this small biodynamic plot. This sunshine in cahoots with the soil and rain work their magic on 6 acres of shiraz, merlot, cabernet, semillon and sauvignon blanc grapes, allowing them to thrive and ripen to perfection. The vineyard is called Eastwell Estate and this little slice of heaven is lovingly tended by Matt Eastwell, producing the grapes for him to make natural wine for his label, Freehand Wines.
Matt was into playing music and writing punk songs in his early 20's, but in search of a more reliable living he shifted his creative focus to the art of fermentation. Study was undertaken at Curtin University and he emerged with a double degree in grape growing (viticulture) and winemaking (oenology). The decision was made to go into partnership with his parents and purchase the 40ha property on which the vineyard now sits
His interest in biodynamics was first pricked on a field trip to Cullen Wines in Margaret River where he saw a vibrancy and life to that vineyard compared to others they had seen. The philosophy resonated so strongly he soon started to practice biodynamically on his family's vineyard. It was the influence of a good friend who owns a small winery in the Porongorups that led Matt down the path of Natural Wines, and he soon became a convert, as he puts it "the purity of what we can make with exceptional organic/biodynamic grown fruit, and minimal intervention and maximum attention in the winery constantly amazes me". Not certified organic at the moment but Matt is just embarking on that process.
"We utilise natural farming techniques, and are working towards our 5 year goal of farmimg our land 100% sustainably.. this is becoming as much of a passion to us as grapegrowing and winemaking! We began using Biodynamic preparations in Winter 2008 and will continue to do so as positive signs have been observed in the vineyard.

To ensure our fruit is of the best quality many cultural practices are followed throughout the growing season. Shoot thinning, positioning, leaf plucking and bunch thinning are all applied to achieve a balanced vine and allow sunlight into the canopy to slowly ripen our fruit and develop the flavours unique to our site. All of these tasks are done by human hand (as opposed to machine) to ensure a precision result."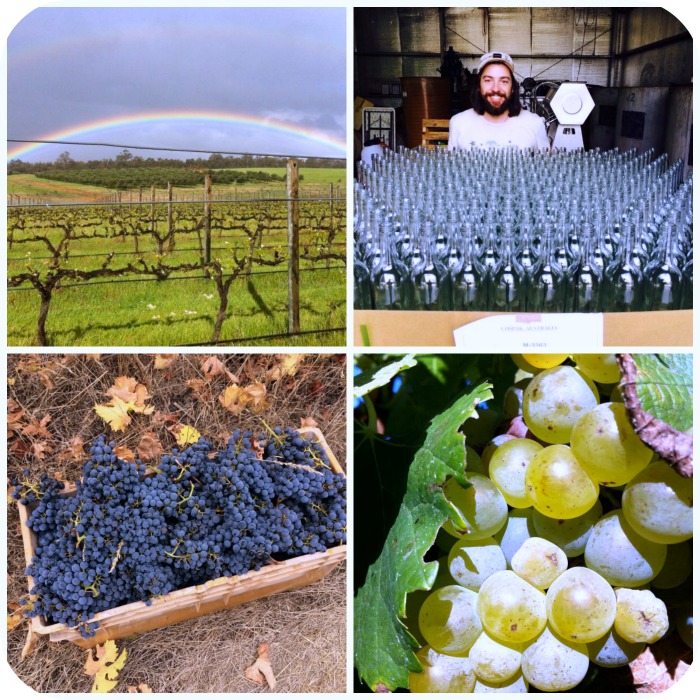 Matt's personal definition of natural wine is " 100% organic/biodynamically grown grapes ideally grown by the vigneron/winemaker, made using zero addition of sulphites in the winery."

Matt employs contract winemakers at Fernbrook Estate winery, also a family owned and run winery located close by in the Porongorups region, and is a uniquely impressive winery being 100% preservative free (zero sulphur additions). The hand picked grapes from Freehand Estate are crushed, fermented and barrel matured under close supervision by Matt and viticulturist Todd Faulkner-Pearce.

Mount Barker is a cool sub region of the Great Southern and is generally regarded as the most important with sunshine hours in the ripening season being nearly identical to those of Bordeaux. Situated in the middle of the Great Southern, with strong mediterranean aspects together with marry soils and lateritic gravely and sandy loams from the granite parent rock the region is ideal for growing shiraz, merlot, cabernet, semillon and sauvignon blanc varieties.

---