Things To Know About Buying Preservative Free Wine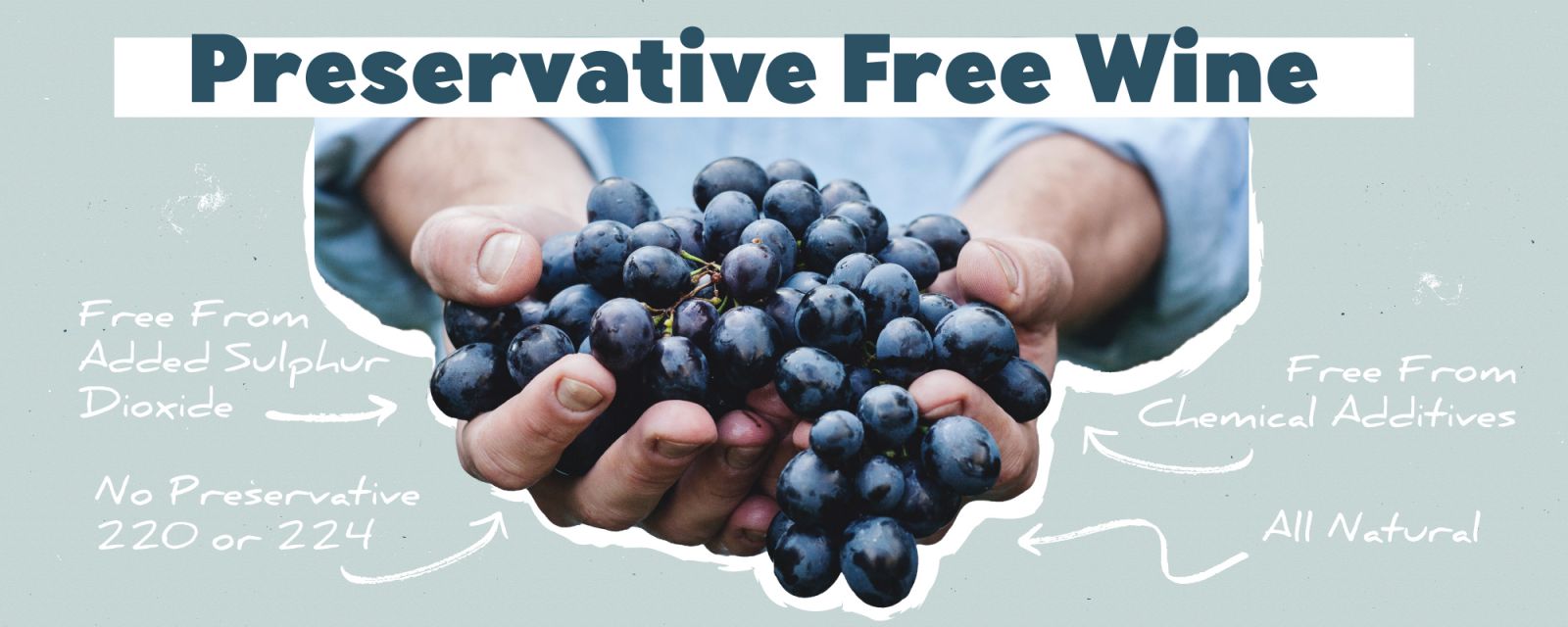 Did you know that alcohol is a natural preservative? Despite this, many wines have preservative added as protection against oxidation and bacterial spoilage.

The preservative most commonly used is sulphur dioxide (preservative 220), also known as SO2, as well as potassium metabisulphite (preservative 224). A catch-all term for these preservatives is 'sulphites'.
Why Choose Preservative Free?
Some people swear that sulphites in wine are to blame for undesirable symptoms such as headaches, roseacea and asthma. When they switch to preservative free wine, these symptoms are reduced or eliminated.

We're proud to stock Australia's biggest range of preservative free wines, and many of them are also organic. Please note that preservative-free does not necessarily mean organic (another topic altogether!). If you want both preservative free and organic, then look for wines which list both options under their name. Enjoy!
Shop Organic & Preservative Free Range
What About Other Wine Additives?
We often see the phrases like natural, preservative free, no additions, unfined and unfiltered on wine labels, but what are the additives that can be used in winemaking and should we be worried? If you wish to dig a bit deeper into this topic please have a look at our blog post: What are Wine Additives
Some Of Our Favourites
---