Thriving in organic and biodynamic - the award-winning Young Guns of Wine
Author: Kim Pearce & Michelle Gadd Date Posted:1 June 2022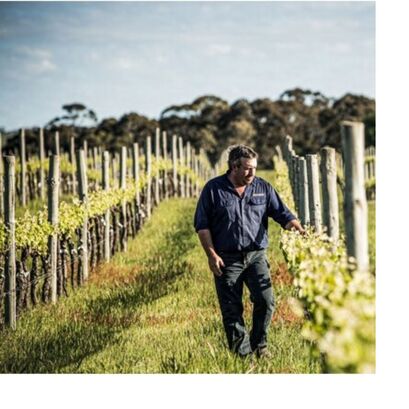 It comes as no surprise to us that organic and biodynamic wines have recently become more popular. But we were amazed to see so many of our favourite producers feature in the Young Gun of Wine Awards 2021. Since 2007, YGOW has developed from awarding the cool kids, up-and-coming winemakers, to winegrowers, and wineslingers. By focusing on new voices in wine, with a well-designed aesthetic, and independent editorial, it has become a new benchmark for the world of wine.
There's a clear theme in the most recent YGOW Vineyard of the Year Awards – the winners are predominantly organic, biodynamic or organic in-conversion. These viticulturalists and winemakers know the positive impact to land management and biodiversity from these methods, and wine lovers are increasingly appreciative of minimal intervention wines of thoughtful provenance. Read more about these Young Guns of 2021 below.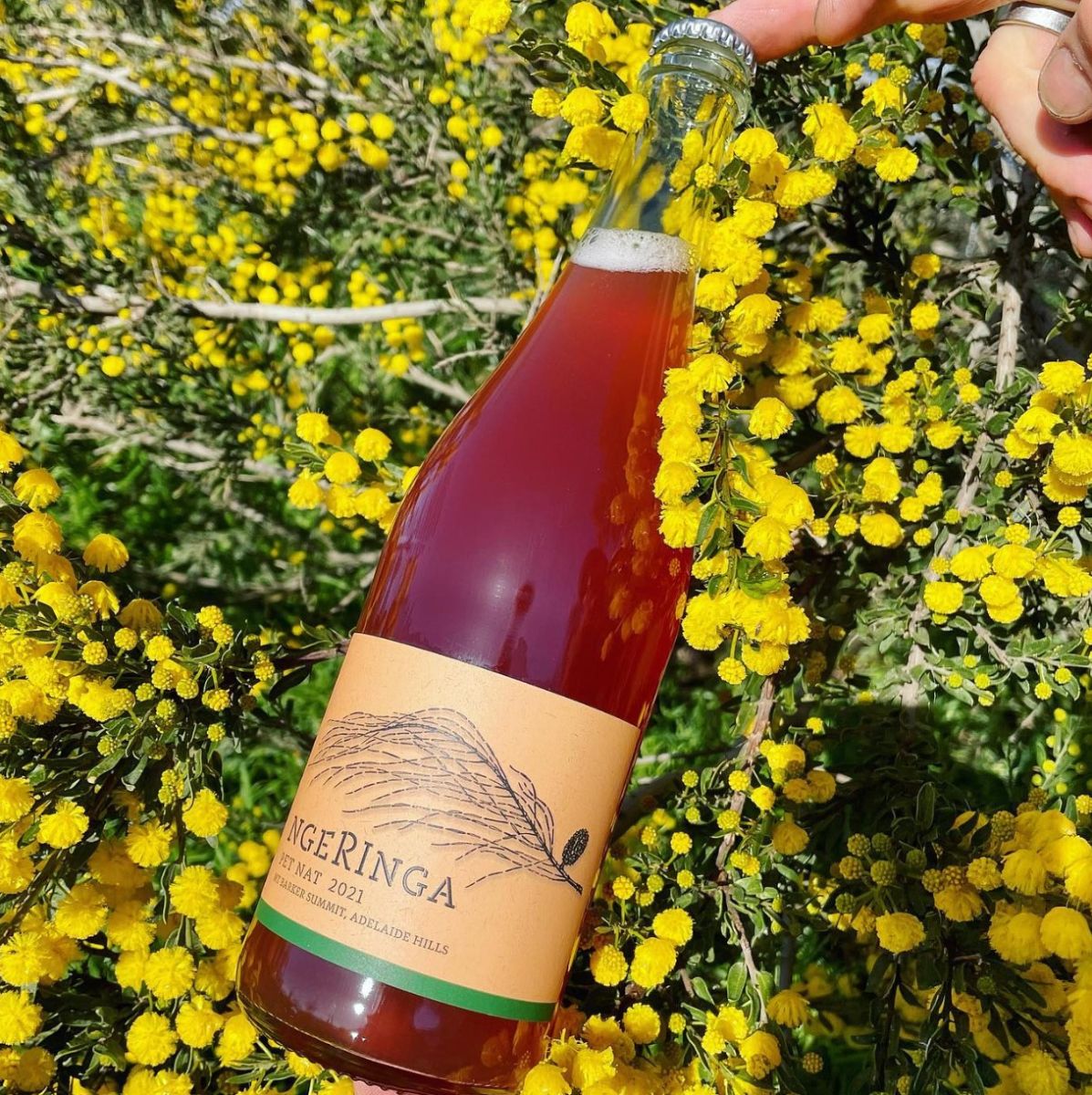 A long-standing biodynamic farm before Erinn Klein and his wife Janet planted the Summit Vineyard in 2001, the Kleins' property is also known for the herb farm that underpins their Jurlique skincare brand. The Kleins work hard to regenerate the native environment, so they're satisfied that 'each wine we produce contributes to the health of our community and landscape.'
Taste: Ngeringa Petillant Naturel 2020
Certified Organic | Certified Biodynamic | No Added Preservative | Vegan Suitable
From Adelaide Hills, SA, $34.99 each. A cloudy, lightly bubbling, burnt sienna colour. This Pét Nat bursts with orange bloom, magnolia, and musk stick on the nose. It follows on the palate with juicy blood orange, rockmelon rind, earthy haybale, cupboard spice, and savoury tannin grip. A nice match to a coconut prawn curry. Tasted on a Fruit Day (20 May).
The Jarrett family's See Saw Wines in Orange uses detailed sustainability practices from production to packaging. Now all certified organic, viticulturalist Brendan Jarrett is focused on building a balanced system with healthy soil and minimal water use. 'We believe that a healthy ecosystem will provide a healthier vine and in turn improve fruit quality,' says Jarrett.
Taste: See Saw Organic Prosecco 2020
Certified Organic | Vegan Suitable
From Orange, NSW, $19.99 each. A pretty, pale, lemon colour, this high-altitude grown sparkling wine shows fresh, bell clear lemon characters with notes of custard apple, peach skin, honeydew, and almond kernel. The soft bubbles remind of old-fashioned lemonade and lemon sherbet. Keeping in theme, it would be lovely with a mezze plate of pimento stuffed green olives, sharp pecorino, and prosciutto. Tasted on a Fruit Day (20 May).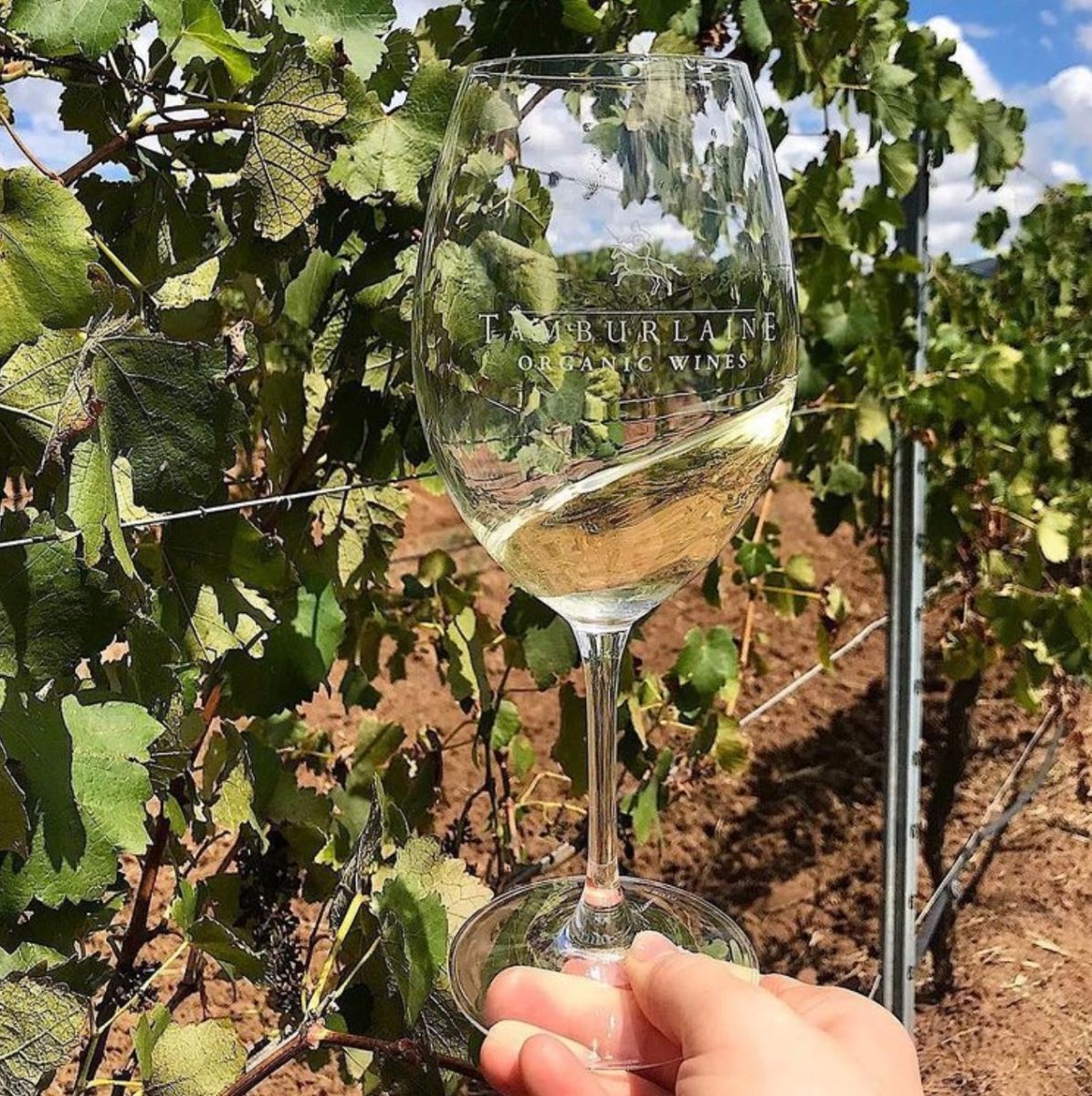 Organic certification is hardly a new thing for Tamburlaine – they have been at it for 30 years - and with around 300 hectares under vine, it demonstrates compelling evidence that organic agriculture on a large scale is not only possible, but very successful. Biodynamic practices come into play too, and the winery's become a popular destination for primary schools, secondary schools, and universities in their exploration of agriculture and sustainability.
Taste: Tamburlaine Preservative Free Pinot Gris 2021
No Added Preservative | Vegan Suitable
From Orange, NSW, $19.99 each. Bright lemon coloured, with ethereal, high-altitude aromatics of jasmine, rose petal, and earl grey tea. Spicy pear and crisp apple dominate on the viscous, textural palate, with complex notes of marzipan, honey, preserved lemon peel, dried fig, and a spine of lemony acidity through to the finish. Try pairing this with pork schnitzel or orange and fennel salad. Tasted on a Fruit Day (9 May).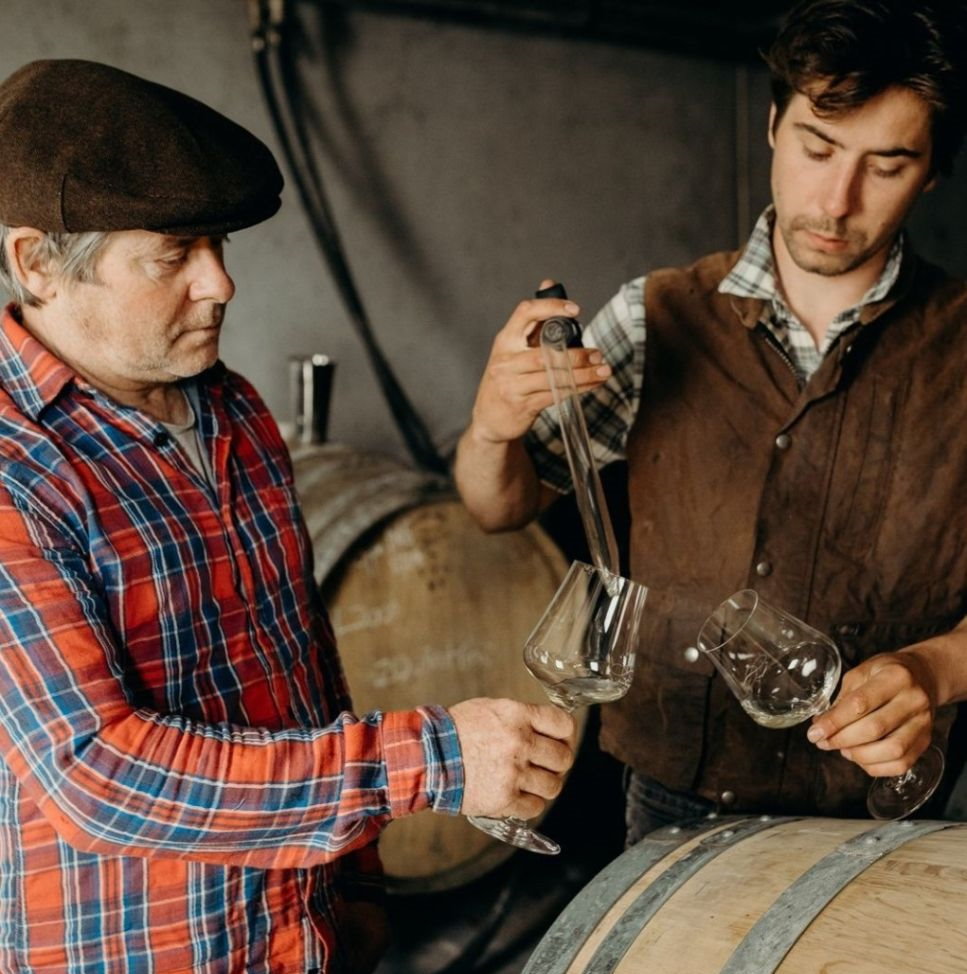 Fifth-generation winemaker Steve Lubiana is familiar with the all-consuming nature of biodynamic farming. His winery Stefano Lubiana was the first vineyard in Tasmania to achieve biodynamic certification in 2013 and was, until recently, the only one. But committed and proud Lubiana says 'It protects the soil, creatures, vines, employees, customers and us, the owners, from harmful chemicals. A win all the way around.'
Taste: Stefano Lubiana 'Primavera' Pinot Noir 2021
Certified Organic | Certified Biodynamic | Vegan Suitable
From Derwent Valley, Tasmania, $42.99 each. Red plum coloured, vibrant Tasmanian Pinot Noir, full of violets, rosehips, ripe raspberry on the nose. Following on the palate with ripe, black cherry, damson plum, charcuterie, spicy cinnamon and white pepper, and ironstone minerality. The 13.5% Alc./Vol. provides a juicy, slippery texture that would be a nice match to xiao long bao dumplings. Tasted on a Flower Day (6 May 2022).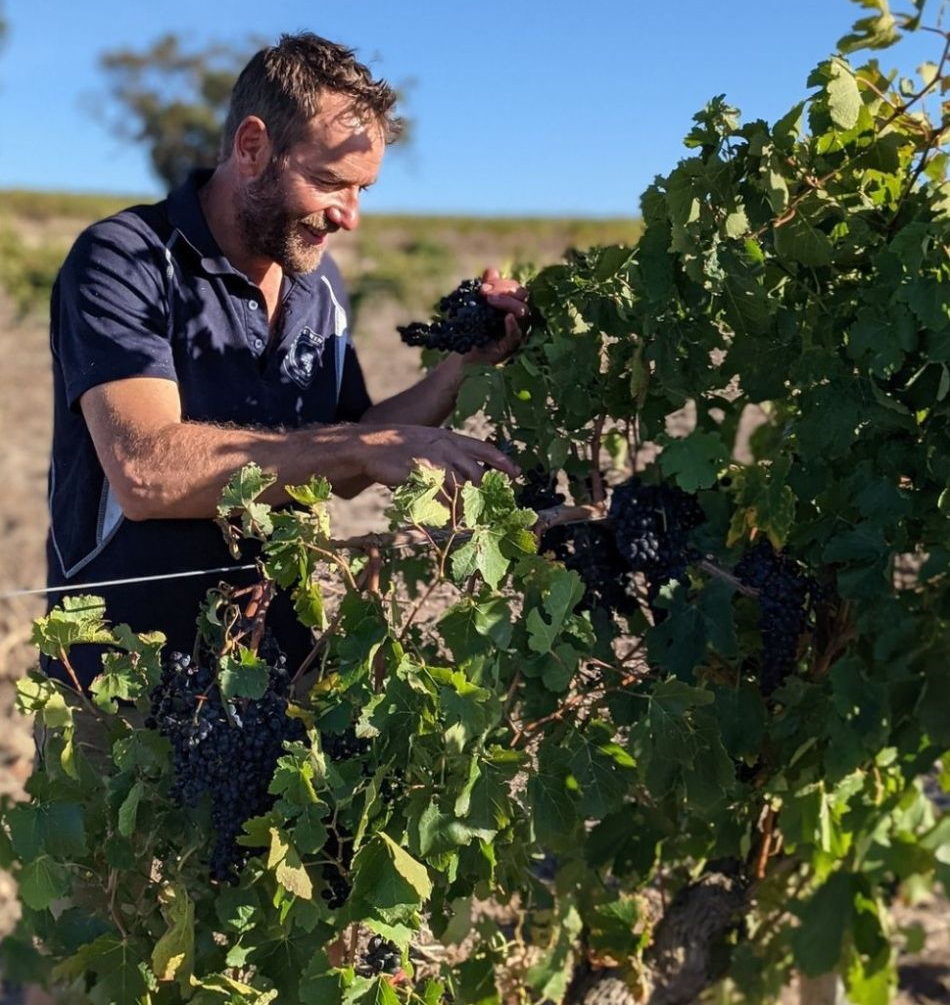 Although the Kalleske vineyard has been certified organic for more than 20 years, with biodynamic certification closely following, sustainable production is a continuous pursuit that includes employing solar power, harvesting rainwater, and composting organic winery waste. 'There's no greater responsibility than nurturing our soil and everything that comes from it,' said Kym.
Taste: Kalleske Parallax Grenache 2021
Certified Organic | Certified Biodynamic | Low Preservative | Vegan Suitable
From Barossa Valley, SA, $30.00 each. This single vineyard, old vine, Barossa Grenache is bright, ruby red coloured, with notes of crushed raspberry, strawberry and thyme, and coffee grounds on the nose. The palate also adds musk, milk chocolate, quartz minerality, and soft tannins with generous, mouth-filling body. A great match to cured jamon and Manchego cheese or sweet Cantonese roast pork. Tasted on a Leaf Day (8 May 2022).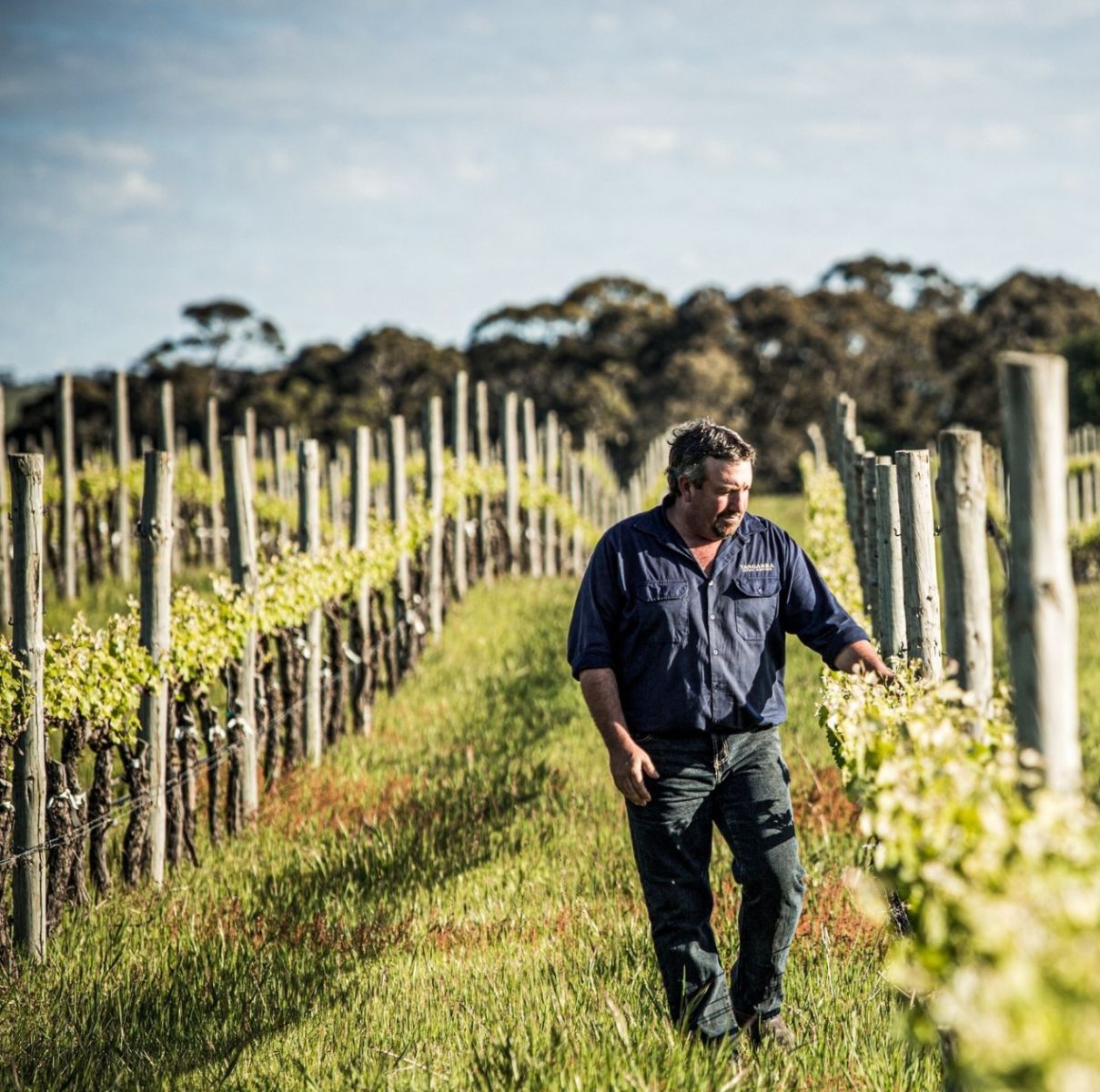 Growing mostly Rhone varietals, viticulturalist Michael Lane manages 90 hectares of vines to A-grade biodynamic standards and with deep consideration of biodiversity. 'Our philosophy is to encourage biological diversity within the soil, which promotes symbiotic pathways to facilitate the uptake by our vines of the soil's native minerals. We believe this results in wines that best showcase their unique sense of place,' says Lane.
Taste: Yangarra Preservative Free Shiraz 2021
Certified Organic | Certified Biodynamic | No Added Preservative | Vegan Suitable
From McLaren Vale, SA, $28.00 each. Deep, inky coloured, this medium-bodied, spicy Shiraz shows hints of spearmint, blood plum, star anise and clove on the nose. These characters follow in the mouth with wild strawberry, cedar, and red liquorice, with vibrant, lip-smacking acidity, and gentle, ripe tannin grip, and warm viscosity from 14% Alc./Vol. Lovely with beef rib roast or fried porcini mushrooms. Tasted on a Leaf Day (7 May 2022).
---