Yangarra Estate… a taste of the Mediterranean
Author: Kim Wise & Michelle Gadd Date Posted:18 September 2020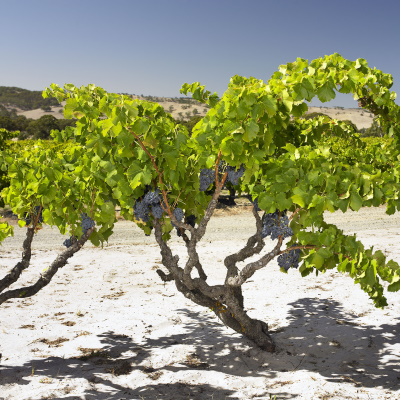 McLaren Vale folk like to think of their little region on the Gulf St Vincent in South Australia has 'the best Mediterranean climate on Earth.' I don't know how the Europeans would take this piece of news… but what they don't know won't hurt them!
One of the wineries especially keen to challenge the notion that Mediterranean style wines can only be grown on, well, the Mediterranean… is Yangarra Estate. Yangarra Estate isn't at all shy about its desire to solely produce wines from the finest and most distinguished grape varieties of the southern Rhone on the north-west Mediterranean coast. The stars are Grenache & Shiraz, with supporting roles of Mourvedre and Rousanne, and ten other southern Rhone bit part players.
Yangarra Estate has hit the sweet spot, where they utilise the combination of newly planted vines, as well as those planted over 70 years ago to create wines of amazing depth and deliciousness, and which will transport you to the balmy Mediterranean Coast with a mere sip.
Yangarra's single vineyard estate is uniquely situated and the combination of rare geologies, moderate altitude, abundant sunshine as well as cool evening breezes. This make it pretty well perfect for growing grape varieties that thrive in a moderate ocean side environment. Utilising the gifts of their natural environment, as well as enhancing the grapes with careful farming and biodynamic techniques, they allow their vines to grow as bushes, untamed by trellising, to produce their signature grape, a Grenache of unrivalled quality in the region.
The people… a meeting of minds.
Yangarra Estate wines are created in partnership. The land, the vines, the environment… and the people. Jess Jackson and his wife Barbara Banke (proprietors of Jackson Family Wines) were on the hunt for a property which would allow them to harness Australia's potential for a world-class Shiraz and Grenache. Their eye was caught by Yangarra Estate and the unusual bush vines on the property, which they promptly purchased. The appointments of local men Peter Fraser, winemaker, and Michael Lane, viticulturer and custodian of the land, completed the first stage of Jess Jackson's visionary plan.
Peter and Michael are the dynamic duo who work together to ensure that each plot, vine and ultimately grape, are grown, picked and handled with the utmost care, to produce wines that are fresh and balanced, and authentically reflect their unique ecosystem.
The pair have been growing and creating at Yangarra Estate since 2000, and with twenty years to get to know and nurture their patch of Earth, they are working together to ensure that the connection between the land and the flavours of the wines are bound together. Peter and Michael are confident in experimenting with how they grow their grapes, embracing biodynamic philosophies in 2007. They are turning being environmentally responsible growers, at one with nature, into their biggest advantage and this is reflected in how they make their wine! Experimenting with using large format oak barrels, ceramic eggs and amphoras they 'push the envelope' to create wines that are a true reflection of the land and allow the nature flavours and intensity of the grapes to shine. Each varietal they grow is guaranteed to delight.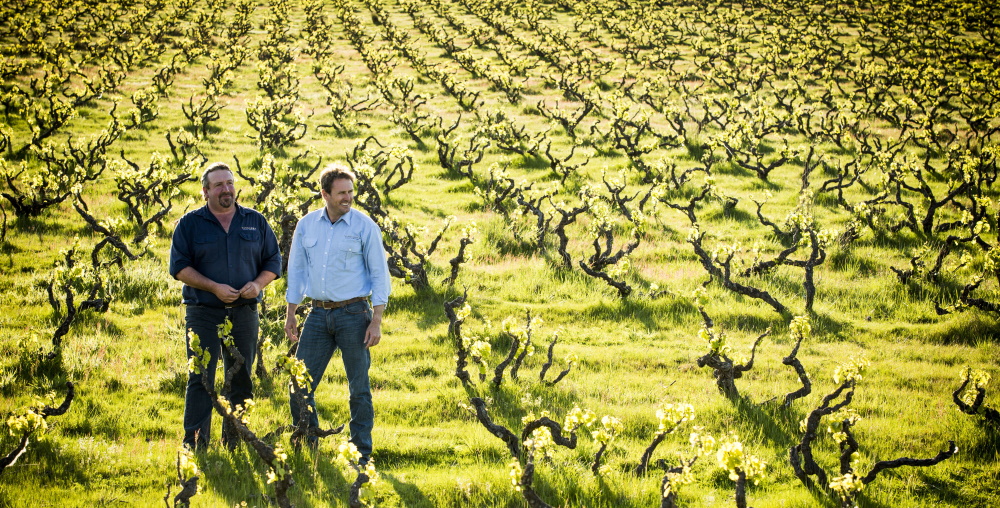 Biodynamics… the call of the moon.
For years Michael Lane had been a conventional Australian grape grower, reliant on herbicides, fungicides and petrochemicals, and was lamenting the negative impact of these interventions on the environment, the health of the soil and the waters. Enough was enough, and in 2007 he switched to a rigid, environmentally responsible biodynamic practice to minimize the negative impact on the Earth, and to maximise flavour of the wines! Allowing grazing animals to keep the grass down between harvests, turning unwanted plant growth into fertilizer and replacing pest control regimes with those of natural elements, Yangarra Estate can SEE the benefit of their efforts and their efforts have received critical acclaim and respect in the wine world. Bees are abundant in the vineyard and frogs have returned to the creeks, even insect populations are richer healthier and more balanced. It sounds like a utopia… all with WINE!
Keeping it wild… old bush vines.
Yangarra Estate has been the site of grape vines since 1946, when bush vines were planted on the site to 'beef up' supplies for nearby wineries. The estate was gloriously reborn in 2000, when the Jackson Family first laid eyes on the land and were in awe of the priceless old bush vines. They knew these unfettered bush vines would eventually give a revitalized Estate its gastronomic heart and soul. They have embraced the bush vines and have even gone a step further, replacing a lot of the conventionally trellised vineyard with these freeform bushes.
Demonstrating their love of growth over generations, the people at Yangarra are excited to be planting the old bush vines of the future. Michael Lane says "Nobody else does that. It's difficult getting bush vines started – we even hoe them by hand – but once they're established they seem to keep a better natural balance of wood to cane and foliage to fruit … they're better able to naturally supply the lower yields of intense flavour that we want in the winery."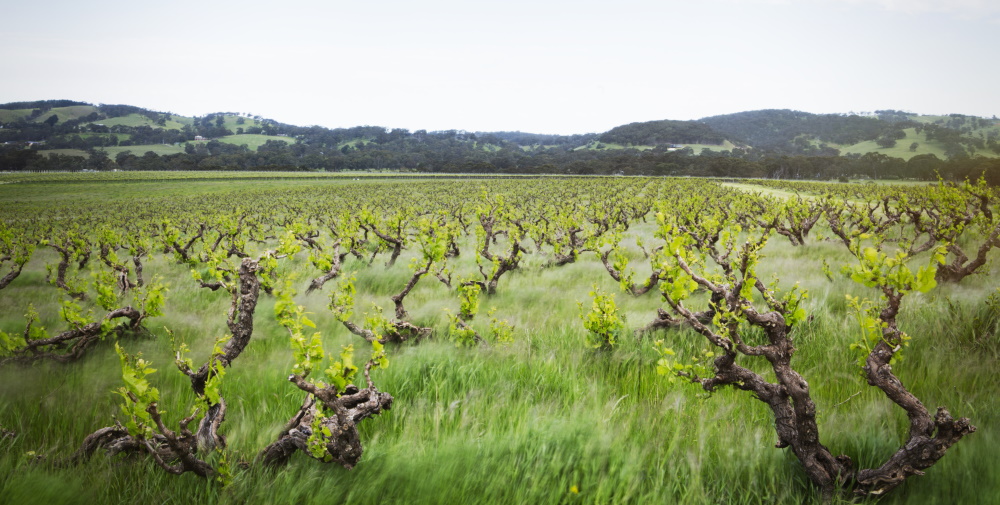 The vino…
With its roots firmly planted in history, and their ever growing vines aimed at the horizon, Yangarra Estate's sole purpose is to deliver the essence of their beautiful piece of Earth to your glass. Their massive respect for this special piece of country is evident in the wines they make from its grapes - every Yangarra Estate wine is a confident reflection of the nature of this land and is ready for you to dive right in.
With a range of wines and blends there is something in the Yangarra Estate range to meet every taste. From their signature wine, the Grenache, to more unusual European varietals like Cinsaut, Mourvèdre, Syrah, Carignan, Roussanne and Counoise you can definitely satisfy your desires to expand your wine horizons.
They produce the king of Australian Grenache and it is not to be undertaken lightly. Richly flavoured and clear in colour, it has a rainbow of flavours, the deep roots of these untethered plants probing the soil nearby for sustenance that will provide tannins and all things needed for the grapes to reveal the magic evolution of the red flowers and spices of this wine.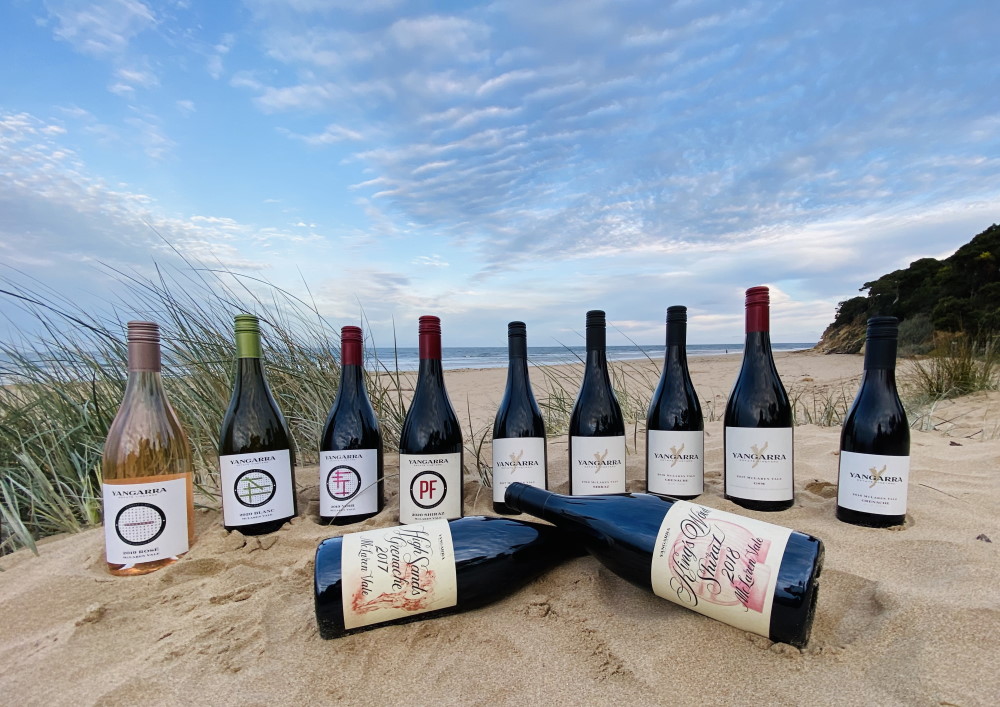 ---
---
Leave a comment