Christmas Food and Organic Wine Pairing… it's a Match Made in Heaven!
Author: Kim Wise & Michelle Gadd Date Posted:19 December 2020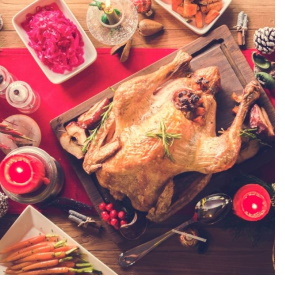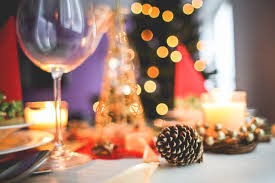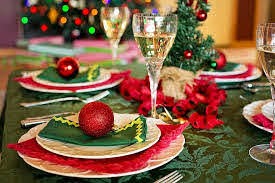 With Christmas only days away it's not too late to be deciding about what shape your special feast will take this year. We know that how people celebrate Christmas can vary widely, and can be largely dependent on the weather on the day, and who has accepted an invite to the table. However, it goes without saying that no matter who's coming to dinner, or what food you'll be eating, there is ALWAYS an ORGANIC, PRESERVATIVE FREE, BIODYNAMIC or VEGAN FRIENDLY wine that will pair perfectly. Why not take the headache out of choosing, and let us do the leg work for you!?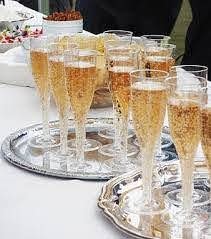 Before you serve the main though, there is ALWAYS time for a celebratory sparkling wine, prosecco or champagne! And with a selection of amazing local fizz from heavy weight wine makers Tamburlaine and Angove, as well as Italian imports of fun and frothy prosecco… all overseen by the King of Wines… our premium French Champagne, Lanson. Really, if you're going to splurge on a bottle of bubbles, what better time than Christmas!?
Traditional Christmas Dinner
Yep, Grandma said she was coming, and that she was excepting a turkey with all the trimmings… crank up the air conditioner and get roasting! You might have chosen a roast pork, chicken, a honeyed ham, or even the mammoth whole turkey for your main (or even a selection of all of the aforementioned roasts!), served with parsnip puree, traditional stuffing, zingy-sweet cranberry sauce, crisp roasted potatoes, glistening gravy, and a range of warm vegetables and of course buttery brussel sprouts, this is a meal that is begging to be served with rich red, such as the new (and uh-mazing!) Yangarra PF Shiraz, of the Kalleske Moppa (which kicks goals every time and is dressed to impress), or if it's a stinker outside, or you have guests who are a bit more adventurous, try a lighter red such as the Yangarra Noir, or any of our other Italian/Spanish varietals… think Tempranillo (many of which can be served slightly chilled), or for dyed in the wool traditionalists… a chilled sparking shiraz! Even at the height of summer, a traditional Christmas dinner still has people coming back for seconds… and has a special kind of nostalgia associated with it and pairing it with the perfect wine means the flavours are all working together to make memories that will last.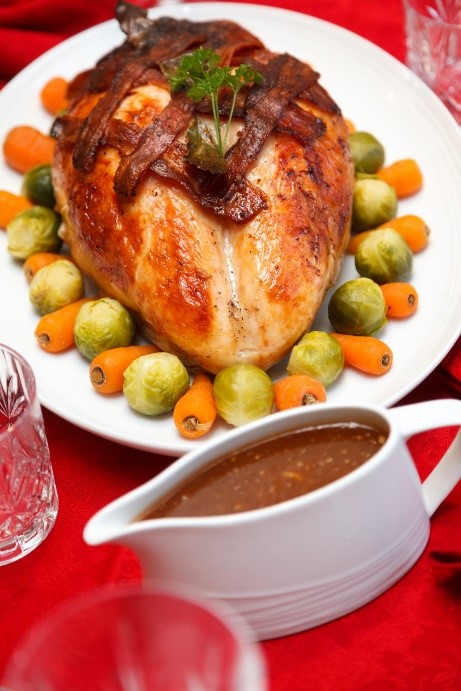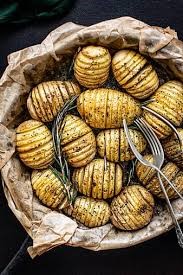 Vegetarian Christmas Feast
With all this talk of a traditional Christmas feast, the vegetarians in the family can feel a little on the outer… but summer is ALWAYS a good time to be eating vegetarian, think amazing salads with roasted beetroot, rocket, feta and walnuts, or a tasty vegan quinoa and black bean salad (see the recipe here) delicious Spanish Tortilla (recipe here) with confit tomatoes, or the quintessential quiche… so versatile, and if done right, mouth wateringly perfect for every occasion. Make sure all your guests are catered for… and remember, if it's a hot day, these food are PERFECT! The added bonus is that many can be prepared in advance, so you can sit back, relax, and enjoy a class of grassy Kalleske Elenore Semillon, or the Rosnay Vintage Rose… sounds pretty good to me.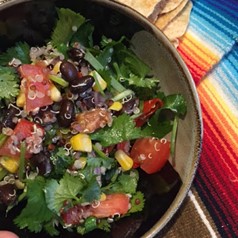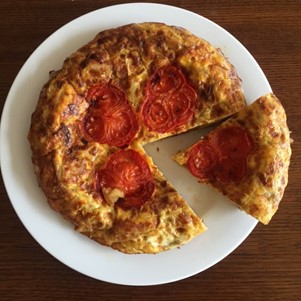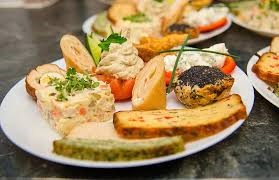 Seafood Feast
Nothing says relaxed Australian Christmas like a seafood feast, and if you know any people overseas, this is how they always envisage Christmas down under (throw another shrimp on the barbie!). To be honest, there is a reason we have so whole heartedly embraced the seafood Christmas dinner… it's delicious for one thing, served chilled – negating the need for anyone to be slaving over a hot stove on a day that could top 40 degrees, and a seafood platter, with a range of salads and crusty bread perfectly accompanies a glass of chilled white wine or sparkles. Not only that, but it's not bad terrible for your waistline (unless you serve your lobster with a glorious butter sauce!). Seafood pairs magnificently with all kinds of white wines and roses… and we have so many delicious wines available that you'll be spoilt for choice… try the Primrose Path Rose for an unbeatable price of under $20, or the Little Goat Creek Sauv Blanc for something citrusy, or the Seresin Pinot Gris for a textural while with a lot of grip. Whatever your taste of budget, we have the wine to match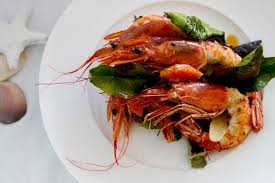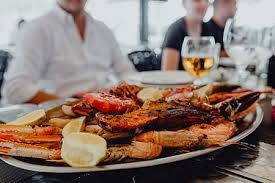 Canapes/ Nibbles
Having a casual 'drop in' kind of Christmas this year? It's a good way to accommodate friends who might swing past on their way too or from family celebrations, and can make light work of dealing with those years where you are hosting multiple extended families… you can do lots of the prep the day before, and just pull out an extra cheese, or crudité as required. More hummus anyone? This kind of all-day grazing means you'll have time to sit back and while loosening your belt slightly, you can make room for a selection of blinis, cheeses, charcuterie, crackers, crudité, and pickles…as well as all the wines that complement those so well. This kind of feast lends itself to all sorts of scrumptious beverages, and depending on the time of day (and the company!) you could start with sparkling wines like the unbeatable Tamburlaine Cuvee, the See Saw Prosecco, or the Ngeringa Pet Nat… all offering a range of tastes from the traditional, to the more off beat. You could then move to rich chardonnay – perfect with a crusty sourdough topped with sticky brie, why not try Battle of Bosworth Chardonnay? Or Paxton Now Chardonnay? Both will have your guests reaching for 'just a little more'. As the day moves on and possibly become evening (post afternoon nap of course) you could open a zesty sauvignon blanc, or even a lighter red with those cured meats and pates. We've got you covered….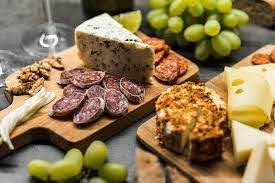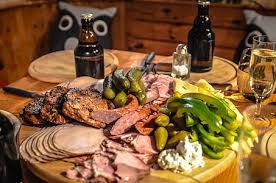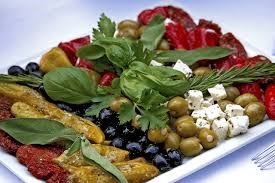 BBQ
The day is balmy, the sun is shining, and you've got all sorts of gourmet sausages, cuts of meat, whole shrimp, sliced of marinated eggplant, or even veggie skewers smoking on the barbie… does anything sound more quintessentially summer festivities than this? We know that you can probably taste the charry sweetness of a sticky pork rib, or imagine the herby flavours of an artisan sausage, all cooked over a smoky grill, preferably by someone else. There's nothing to stop you from offering advice on when to flip or turn from the comfort of the banana lounge! Barbequed meats or veg are always perfect with a hearty red such as the Paxton Quandong Shiraz, or the Kalleske Greenock Shiraz, both are next level good, and will match the smoky flavours of your meal elegantly. If you're eating pork, Pinot Noir is the wine for your, Babich Pinot Noir is a perfect example from our friends across the waters in New Zealand, and for a more local drop, Temple Bruer Pinot is all soft fruit and no preservatives, that will certainly take the headache out of your day.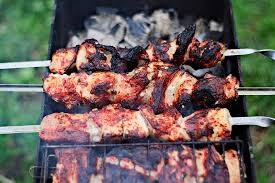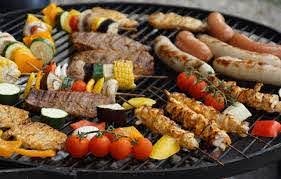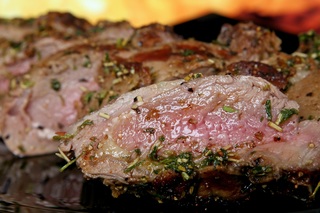 Desserts
Is there any more quintessential Australian Christmas dessert than the pavlova? Whether you top this gooey, crispy delicacy with berries, passion fruit or… crushed peppermint crisp, there is just no getting it wrong. And when you're serving something this sweet and scrumptious, you can't go wrong pairing it with the Spring Seeds Moscato… pretty as a picture, pink and lightly sparkling, this is a wine that takes desserts to the next level with sweet floral flavours and aromatics. YUM. If you're more of purist, you could easily open the Angove Organic Cuvee Brut, with more of a citrus aspect, and a lovely off-dry finish
For the purists, there is the boiled Christmas pudd, complete with flames and brandy sauce… and when something this decadent only gets dished up at Christmas, it's pretty hard to go past a serve, no matter how warm the day is (that's what ice cream's for, right??!). If your family sticks with tradition when it comes to desserts, you might like to pair your sticky pudding with a sticky fortified number, and both Freehand, and Kalleske have amazing fortified wines that will allow all those rich dried fruit flavours to shine.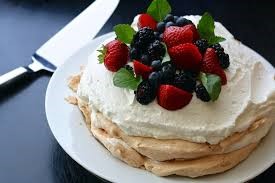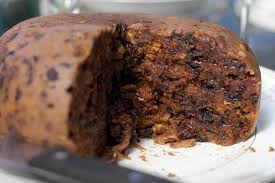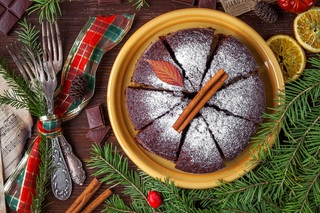 Breakfast
Good morning! If you've got children (or feel a bit like a big kid yourself come Christmas morning) you'll no doubt be awake with the birds on Christmas day… so many presents to unwrap, and discoveries to be made! You'll need fuel to get you through until lunch time, and a lovely way to start the day is with croissants, straight from the oven and all flaky and buttery… or if you're more of a eggs person, perhaps eggs Benedict with a zesty hollandaise sauce… for a wine that says 'it's never too early' it's hard to go past the sparkles… you can create a delicious peach bellini, or just have it in all it's original glory straight from the ice box!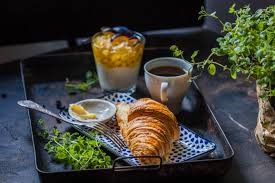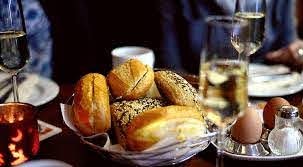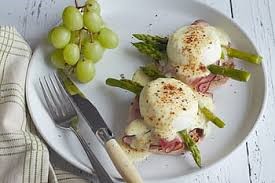 Peach Bellini Recipe
Puree 2 medium sized peaches,1/2 cup water, 1 teaspoon lemon juice and a pinch of sugar.
Fill a champagne flute a quarter full with the puree and top with your favourite organic sparkling, we recommend all Australian See Saw Prosecco!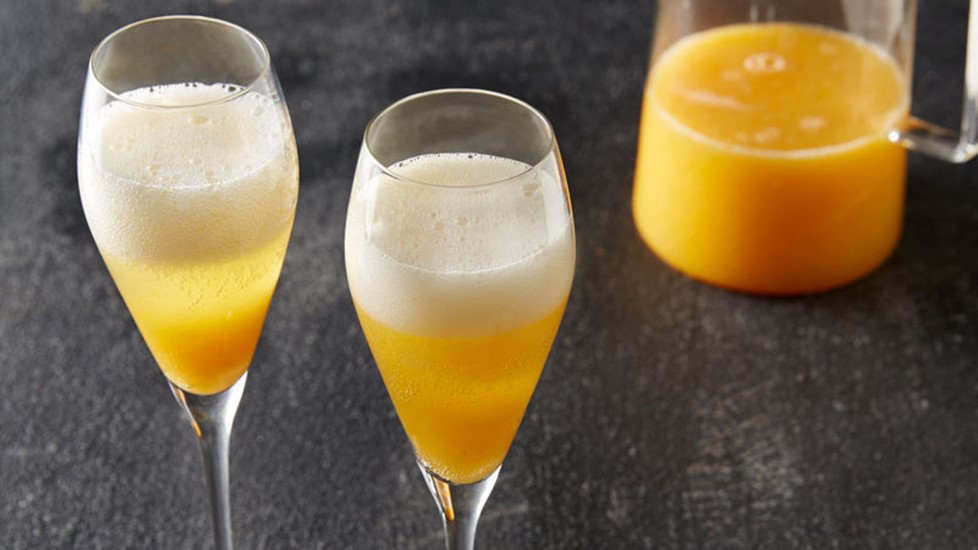 Checkout the wines mentioned in this blog below:
---
---
Leave a comment