12 options for CHRISTMAS, and the day after...
Author: Megan Arden & Michelle Gadd Date Posted:8 December 2022

Getting ready? Writing lists? Stocking up?
Well before you do, give this a read…it will help solve all your pairing questions, offer some tasty recipes, and give you one convenient place order, with delivery in time for Christmas, if you hurry!
The seafood
Oysters – if you can get your hands on some Bruny Island Oysters, Santa has come early! And to go one further and start the meal right, we would recommend the Cullen Pet Nat Sparkling Rose Moon 2021, the notes of orange peel and mandarin will really hero 'natural oysters' and leave you wanting many more than you were lucky enough to get your hands on.
Prawns – do we BBQ or eat cold? Well here at Organic Wine we are partial to a cool freshy and think they go amazingly with a simple herby mayo. But more importantly, we think you'd be wanting the Macaw Creek Organic Riesling 2019 because it has good natural acidity and zing to balance the saltiness of the prawns magnificently.
If, however, you are firing up the BBQ and infusing punchy Asian flavours, first check this recipe out (it's a family favourite) and then get the Angove Wild Olive Organic McLaren Vale Fiano 2022. Whilst usually paired with a Sauvignon Blanc to pop the garlic, we think the Fiano deserves its time in the spotlight this year. Full of summer fruits, it will enhance the sweetness of any ol' prawn.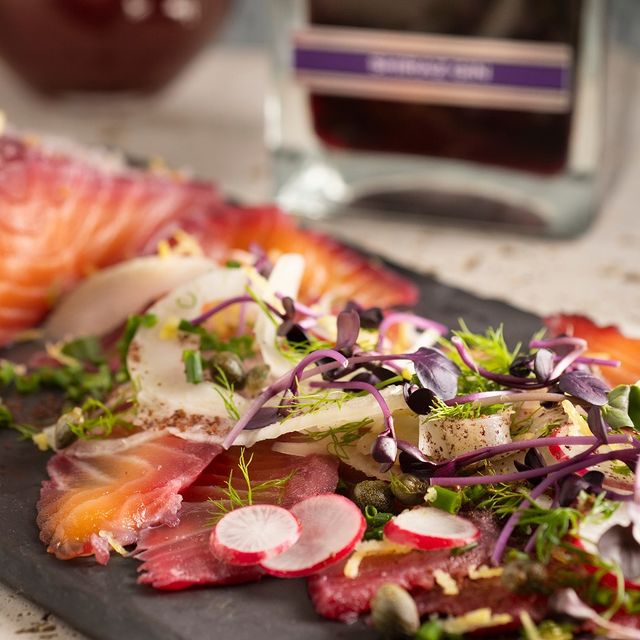 Salmon – don't worry this year…just make Dill and gin gravlax and be hailed as the host with the most! It looks fantastic, is super simple, can be prepared the days before, and goes well with the Aussie Christmas vibes. Just make sure you grab the Blind Tiger Shiraz Gin to infuse that gorgeous purple hue on the skin.
White Fish – we do the whole fish right? After something a bit more special and impressive? Well, this steamed snapper with snake beans recipe is really the boom-diggity. Simple and surprisingly good-looking on the plate, plus we think you'll love it paired with our Little Goat Creek Sauvignon Blanc 2022. This cool climate wine from Marlborough NZ will add a nice little zing and length, and the lime on the nose will really complement the flavour punch packed by the fish!
The vegetarian options
Mushrooms – sure to be a crowd favorite if they are stuffed with cranberry cheese? Find the recipe here, but then don't forget to have the Mercer Preservative Free Shiraz 2022 on hand. Berry and red fruits in this glass will complement the cranberries and cheese exquisitely!
Veg loaf – this puppy is a winner! And doesn't contain any nuts, so can be proudly displayed on the table without a disclaimer. And your cousin's new girlfriend, BlueBell, should really drink it with the Organic Hill Preservative Free Montepulciano 2021. Or not, because it's such a great drinking wine, you should probably 'forget' to put it out! (Seriously!).
The meat options
Ham – Should we go 1990's classic on this? I think so…maybe a canned pineapple glazed ham? I mean, it looks like it will be great today, tomorrow and next week…with that sticky crust…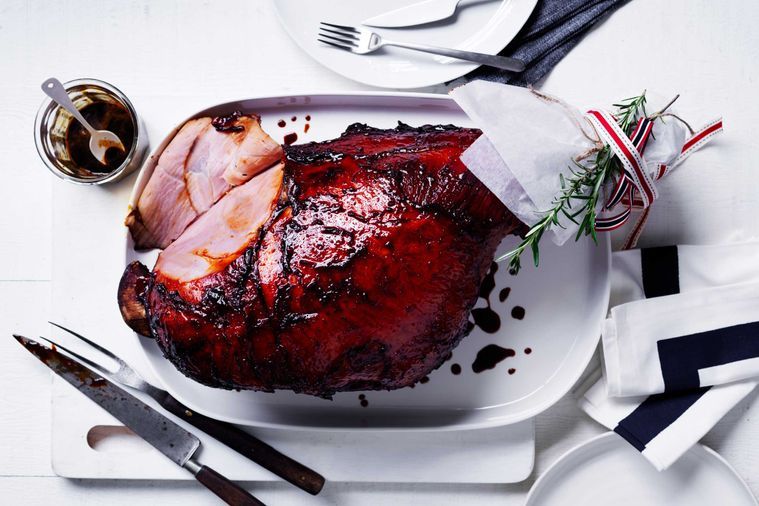 But if you are going to do it, make sure you plonk* a bottle of Villa Maria EarthGarden Pinot Gris 2021 next to it. It too is big and bold but balanced with a rich flavour that will sail away with the ham in your mouth, leaving you wanting more! *And by plonk we mean gently slide this into a pre-prepared wine bucket filled with ice to serve to your guests wrapped in a napkin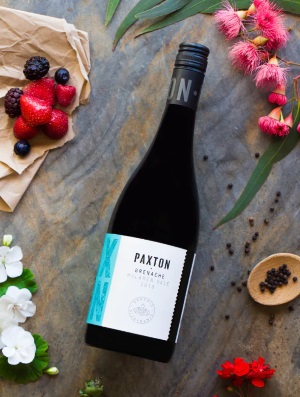 Turkey – It's not for everyone on Christmas Day, especially in Australia. But if one happens to be present in the form of Turkey Roll (from the freezer section), we won't judge! Just be warned, unless it's served with a nice Paxton Grenache 2020, it may look a little nakey on the table. Oh and don't forget the cranberry sauce
Lamb – BOOM! Does this not just scream Australia Christmas? I won't bore you with a recipe here, chances are you already have one, from nanna, on a piece of paper in the back of a cupboard covered in stains from Christmas's past. Instead, we will offer versatility in a wine with the Yangarra Noir 2020. This wine is a chameleon and will dazzle you with its ability bring out different flavours with lamb, and with other meat if you so choose to maybe just stock up on just one Christmas wine…this could be it.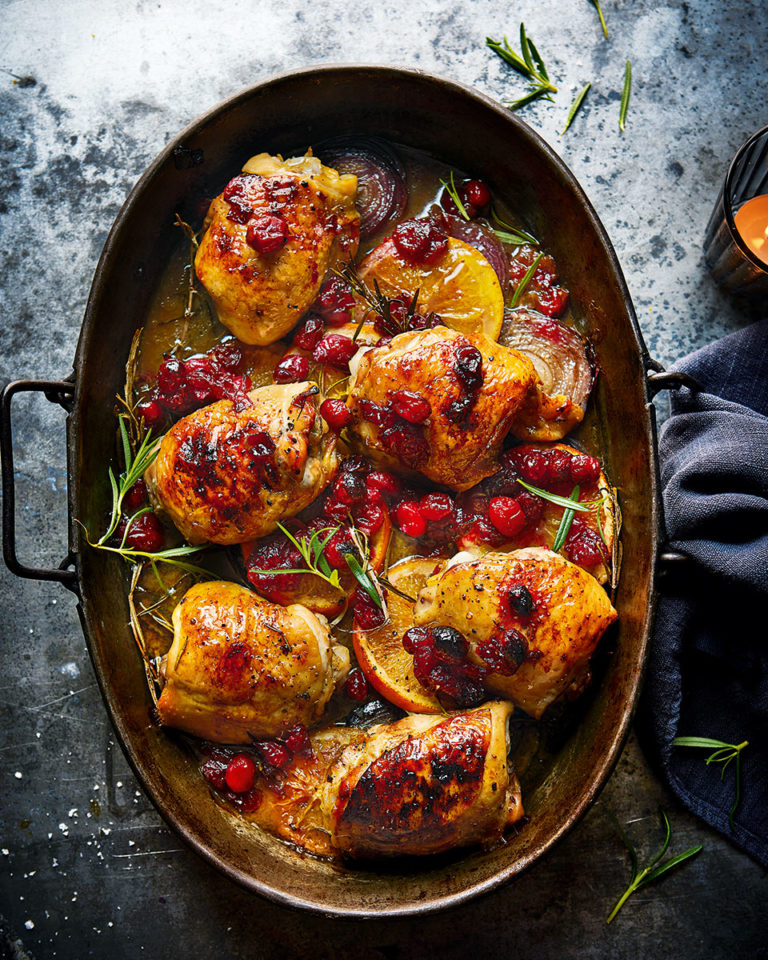 Chicken – because we all know your sister-in-law won't eat anything else. Dazzle her with this perhaps? It does call for a slosh of gin, so use the same Blind Tiger Shiraz Gin as per the salmon gravlax.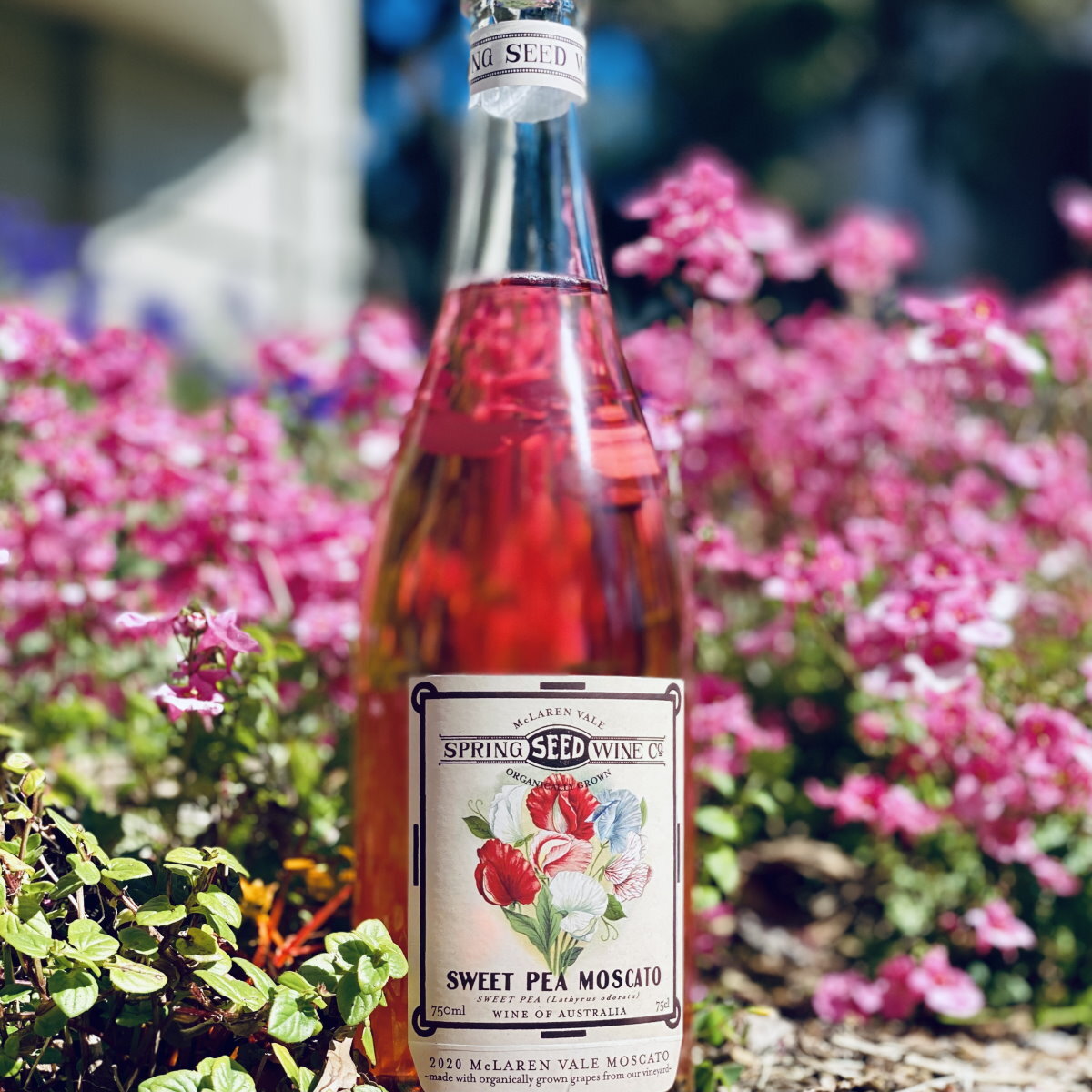 But she is who she is, and will probably, regardless of what you recommend sit and sip her Spring Seed Sweet Pea Moscato 2022, which is fine, because you should have a few bottles on hand, for a hot boxing day!
The sweets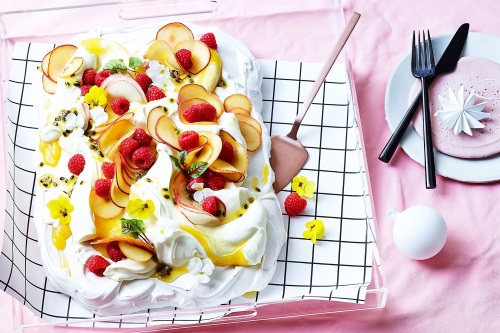 Pavlova and Trifle – sweets aren't everyone's thing, and you might have already lost a few to the hard liquor (or finishing the Blind Tiger Gin!) But never fear, we have a few good and lighter options to match with cool tropical desserts (covered in cream and custard), or (100% always will be) Australian pavlova recipes.
Lighter wine options to match with dessert:
The day after
Are we all into leftovers? Probably save your Christmas cheese (because let's face it, who has the space for it after lunch!) and serve with cold meats and…a slightly chilled Rosnay Garage Wine No. 13 Beau Joli 2021. The soft tannins of this wine will offer understanding and give you some vibrancy after a big day with the family, and then roll you into the void that is the days between Christmas and NYE ever so gently.
---
Leave a comment