What is Pét-nat Wine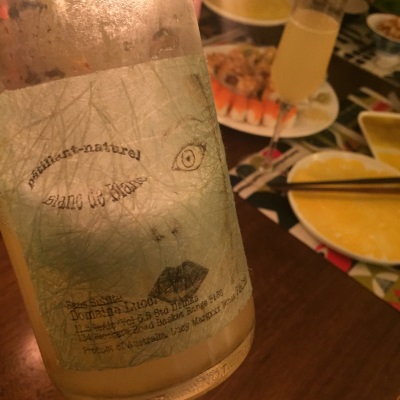 It's cloudy, it's fizzy, it's a strange colour, there's something lurking in the bottom of the bottle. I've read nothing, I know nothing. But one taste and I'm converted. These wines are freakin' delicious!
So, what exactly is a Pétillant-naturel, or a pét-nat to those in the know? Well, it refers to wines produced in the méthode ancestrale, an ancient and natural way of making sparkling wines, predating the méthode champenoise that we are more familiar with. All sorts of old world traditions are employed to create these simpler, more rustic sparkling's, but essentially these wines are bottled before primary fermentation and are finished without the addition of secondary yeasts or sugars. Pét-nats are often cloudy, unfiltered and capped with a crown seal (for safety!!). The end product is also exciting and unpredictable, opening each bottle is a surprise, suggestive of the time and location where it was bottled.
Pét-nats can be white, rose or red in colour (which makes them super versatile when pairing with foods, you've pretty much got it all covered). They vary enormously in carbonation, from almost still, to tiny-prickly bubbles, to effusive effervescence! Each bottle needs to be well settled and cold before opening to minimise the latter. Thanks to all those natural yeasts and sugars pét-nats are usually slightly funky on the nose and to taste. They are zingy and bouncy with an appealing array of flavours.
---