Tamburlaine – from little things, big things grow
Author: Kim Pearce & Michelle Gadd Date Posted:22 September 2021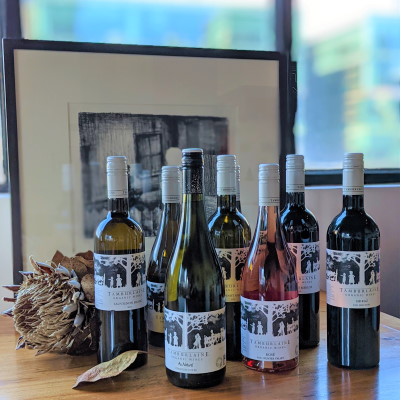 From a pioneering spirit… to Australia's biggest organic producer
Tamburlaine was first est. in 1966 by Dr Lance Allen on 34-hectare site in the heart of the Hunter Valley wine region. In the mid-1970s, a young Mark Davidson and his friends would visit on wine tours. Back then, the Hunter Valley was only a handful of tin shed cellar doors found down dusty roads – today, there are more than 150 hospitality-focussed cellar doors. Those days planted the seed for Mark's wine philosophy: to grow vines more sustainably, respect traditions, but push boundaries.
In 1985, Tamburlaine was purchased by a small group of friends and relatives led by current MD & Chief Winemaker, Mark Davidson. Since then, Tamburlaine has emerged as one of Australia's largest producers of organic wines.
Tamburlaine's interest in the Orange Wine Region began in the late 1980s, with a second property, 93-hectare vineyard at 870 metres altitude, further integrating biodynamics into their organic practice, and adding cool climate expressions to their classic Hunter varietals. Today, Tamburlaine owns and contracts nearly 450 hectares of vineyards across Orange and the Hunter regions. One of the bright spots for the industry in 2020, they purchased the shuttered Cumulus winery at Cudal, expanding the winery further across the cool climate Orange Wine Region.
Along with the original Hunter Valley Cellar Door at Pokolbin, you can also visit the Millthorpe Cellar Door in the historic Millthorpe General Store, named Orange's Star Cellar Door 2021 by Gourmet Traveller WINE.
Contemporary Organics… organic, vegan-friendly, biodegradable, and conscious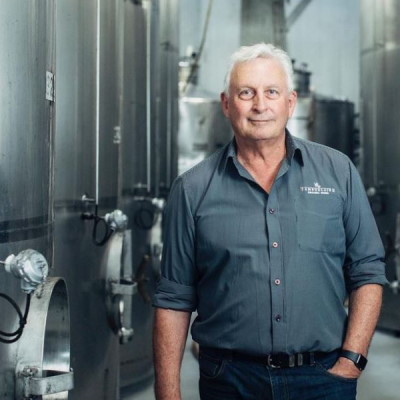 'Contemporary Organics' is a vision Mark has been developing since the late 1990s. There were no blueprints back then and plenty of challenges each season, from site to site.
Now Mark, with a young and enthusiastic team led by Shannon Burgess-Moore, continuously evolves modern, best vineyard and winery practices – the smallest environmental footprint to produce organic, vegan friendly, low sulphur, and no added sulphur wines. Not because it's trendy, but because it just makes sense.
To become certified organic, each vineyard site must go through a three-year conversion period to ensure the absence of pesticides, herbicides, fungicides, and synthetic fertilisers. While they have certified organic status many of their farms in Orange and the Hunter Valley, due to four years of drought reducing the yield, and new growers coming on board, some sites are In-Conversion – but still produced with the same organic practices. These include: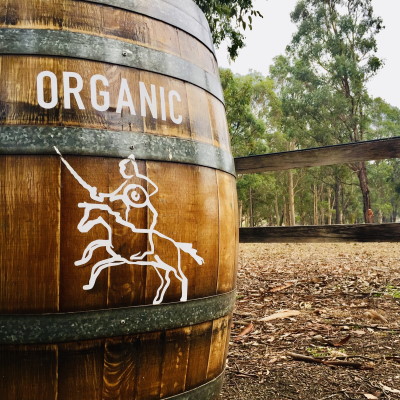 Vineyard health… the soil is key: Tamburlaine's vineyards are not degraded through the constant application of non-biodegradable inputs, retaining natural health, and providing longer-term sustainability.
Vegan friendly… no animal proteins used: From 2016, Tamburlaine's winemaking has removed the use of all animal proteins traditionally used in the industry from our wines. Plant proteins have made the traditional fining agents (egg whites, gelatine, milk, etc.) obsolete.
Sustainability… constantly improving: Tamburlaine adopted an Environment Management System for their Hunter winery, including strategies for water and solid-waste management, energy saving, and environmental purchasing. New solar panels were installed on the warehouse roof. Grapes and stems are composted before being spread on the vineyards to increase organic matter. Water in the winery is recycled with aerobic bacteria, then re-used in the vineyard drip irrigation system.
No Preservatives Added… made without sulphur from the vineyard to bottle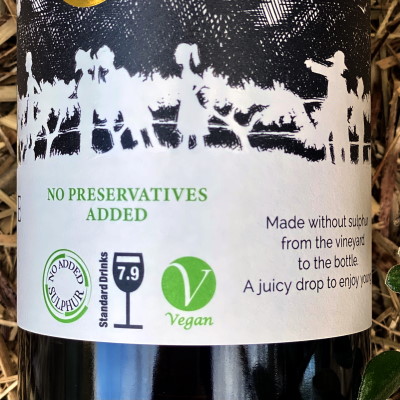 With people in mind who cannot tolerate normal sulphur levels in their wine, Tamburlaine has produced wines without added sulphur for six years. Their No Preservative Added (NPA or NAP) range has proved hugely popular, and Tamburlaine continues to expand this range.
Previously, 'Preservative Free' was the standard for wines with up to 10 ppm of sulphur dioxide – since it was produced as a natural by-product of yeast fermentation. But with new declaration laws beginning 25 February 2024, Tamburlaine was keen to adopt the more transparent NAP term. It more accurately states that no preservatives were added during the making of the wines but includes naturally occurring sulphites (less than 10 mg/kg).
For this range, Tamburlaine has featured the gorgeous 'On the Grapevine' original etching by Michèle Heibel. She was born into an artistic Swiss family, and now lives locally in the Hunter Valley, making miniatures of the beautiful surrounds that inspire her.
(Read more: Australian Wine, Visit NSW, The Shout, Wine Companion, AWRI, Wine Australia, Watershed Gallery)
Notes from our recent tasting of Tamburlaine 'On the Grapevine' No Added Preservative (NAP) range:
Please note: Current vintages in this range are not Certified Organic due to a shortage of organic fruit after many years of drought.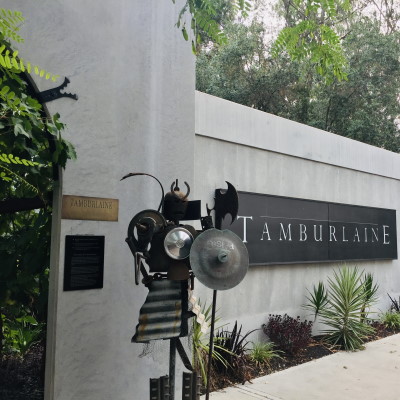 Tamburlaine Preservative Free Au Naturel Premium Cuvee Sparkling
Closed with convenient sparkling screwcap – this vibrant sparkling wine has a fluffy mousse, with notes of lemon sherbet, lime peel, cumquat, and bakery spice on the nose. Zippy citrus acidity combines with mid-palate generosity, William pear, lees-y, textural, buttery apple Danish, excellent balance, and persistence.
Tamburlaine Preservative Free Sauvignon Blanc 2021
The nose opens with orange blossom, almond kernel, and ripe passionfruit on the vine. Classic varietal grassy notes and zingy lemon-lime citrus combine with slippery glycerol texture, and a twang of spicy phenolic grip.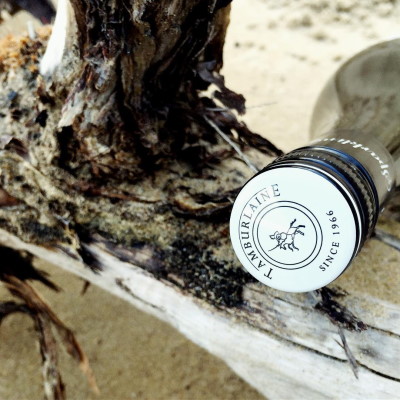 Tamburlaine Preservative Free Pinot Gris 2021
Rich aromas of jasmine, lemon tart, and baked spice pear give way to a fresh, linear palate of Meyer lemon, crisp Granny Smith apple, and old-fashioned lemonade with gentle cupboard spice. A gorgeous cool climate example of Pinot Gris.
Tamburlaine Preservative Free Chardonnay 2021
Classic citrus and orchard fruit notes combine with exotic magnolia on the nose. They follow on the tightly wound, savoury palate with lemon, salted cashews. Light touch French oak characters hazelnut, butterscotch, and cupboard spice unfurl into a silky body with great length.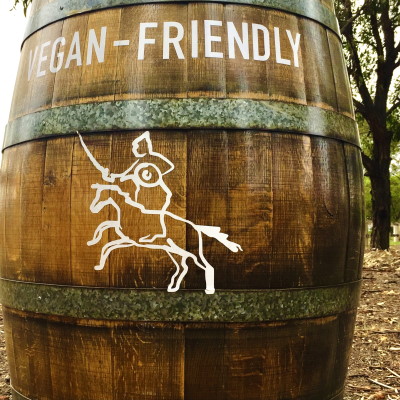 Tamburlaine Preservative Free Rose 2021
From the Hunter Valley – vibrant, wild strawberry, rosehips, ripe Jonathan apple, and pomelo notes jump from the glass, following on the palate with saline minerality and spicy undergrowth notes that would be a perfect foil for a charcuterie platter.
Tamburlaine No Added Preservative Pinot Noir 2021
From the Limestone Coast in SA – lavender, red and black cherries, rose petal, and rhubarb on the nose follow with garden mint, sweet, pickled beetroot, vanilla bean, undergrowth, white pepper, with ripe, silky tannins, and excellent length.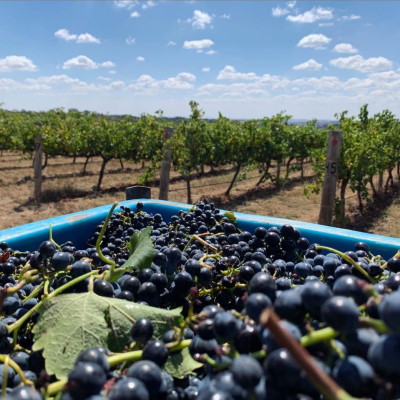 Tamburlaine Preservative Free Shiraz 2021
From Hilltops nearer to Canberra – cool climate Shiraz notes of violets, raspberry coulis, ripe cherry, white pepper on the nose with those vibrant fruit notes combined with vanilla bean, menthol, and five spice, vibrant spine of acid, an elegant, silky, Rhône-ish body, and ultra-fine tannins.
Tamburlaine No Added Preservative Cabernet Merlot 2021
Ripe blackcurrant, blood plum, and eucalyptus aromas open this beautifully balanced Cab Merlot. It follows in the mouth with Christmas spices, liquorice, coffee grounds, bramble, cloves, cedar, and nougat. Lively red fruited acidity, and judicious oak offering smooth, chewy tannins that cry out for a delicious, Sunday roast with all the trimmings.
---