Kalleske Biodynamic : Pure Barossa Pedigree
Author: Kim Wise & Michelle Gadd Date Posted:12 November 2020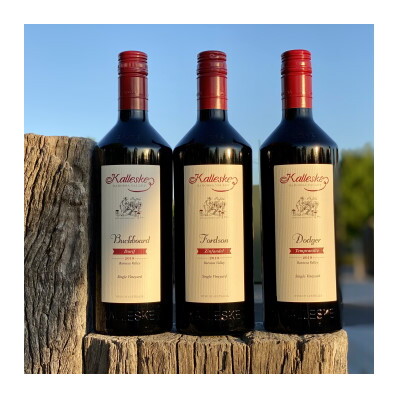 Nine new Kalleske Wines are in the (ware)HOUSE and we're ready to get this party started!!
We are so excited we can hardly contain ourselves… and honestly, we want you on board!
If you're new to the world of organic and biodynamic wine, you may not be familiar with this heavy weight of the wine world harking from the Barossa in South Australia…but it's never too late to jump on board when the wine is, quite simply, this excellent. We'd like to introduce you to (or give you a gentle reminder about) Kalleske Wines!
Wines from Kalleske have been seven generations in the making, but they are certainly worth the wait!
"The Kalleske family are active practitioners of sustainable farming. They are caretakers of the land and not only want to maintain the environment but improve it for future generations."
We have always carried a choice selection of Kalleske Wines, their Moppa Shiraz is a standout, with pepper, dark chocolate, perfectly balanced tannins and punchy fruit flavours, every year this consistently excellent wine provides subtle changes and differences, and never, ever disappoints. The packaging in itself screams class, and when you have that first sip, we promise you'll be hooked.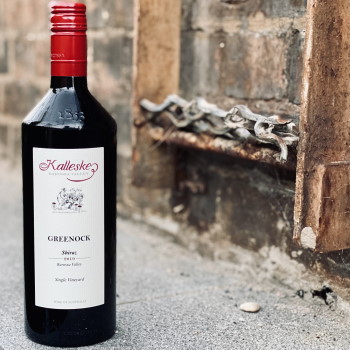 The Clarry's GSM is a sensational example of a Grenache Shiraz Mataro blend, and is lauded by wine critics in Australia and internationally. It is a perfect melding of a lighter, savoury Grenache, the big hitting Shiraz, and the softer, more rounded and sweeter Mataro. With mouthfuls of cherries and raspberries, supported by fine tannins and just the right amount of acid, this is an amazing wine to share when you want something special, but don't want to break the bank. The price of this incredible blend is an absolute bargain.
Just tasting these two crackers was enough for us to know that we needed to have more… and now, the wait is over and we have a full complement of their wines to share and enjoy! With crisp whites, fruity whites, tannin packed reds, smooth reds, and a fortified red thrown in for good measure, we now stock a wine to suit every taste amd every budget as well as being interesting enough to satisfy those who want to try something new and exciting… read on to learn more about the family behind the name.
Harking from South Australia's Barossa Valley, the Kalleske family have, for seven generations, been farming and growing grapes since 1853 near the village of Greenock. They are one of the region's leading grape-growing families consistently growing some of the Barossa's best quality fruit.
After six generations of growing grapes, winemaker and seventh generation family member, Troy Kalleske, together with his brother Tony, established the Kalleske winery and made the first 'Kalleske' wine. And the family have never looked back. The winery is situated on the family estate where traditional winemaking techniques ensure the vineyard realises its full potential as wine. With minimalist wine making techniques employed in the winery, the essence of the vineyard and the diverse mix of grapes, are fully captured, allowing genuine hand made estate wines to be produced which really do showcase the splendid fruit.

The vineyard is managed by Troy's and Tony's parents, John and Lorraine, and brother, Kym. John has over forty years experience tending the vineyard with 120 acres planted with tried and true varietals like; Shiraz, Grenache and Cabernet Sauvignon as well as more unusual friends like; Semillon, Chenin Blanc, Mataro, Petit Verdot, Durif, Viognier, Tempranillo and Zinfandel. Some of the vines date back to 1875! The vineyard is low yielding, ensuring each grape is intensely flavoured perfect for creating boutique wines, in numbers that encourage you to get your order in quickly! We know all too well the sadness of heart when one vintage sells out and the eternal wait for the next years wines become available.
In keeping with their environmental philosophy and care for the land, all the grapes are grown organically and biodynamically, something the Kalleske family is passionate about, and the winery has had Organic and Biodynamic certification since 1998.
All Kalleske wines are 'vine to bottle' estate grown and vinified with minimalist winemaking techniques in order to fully capture the essence of the vineyard allowing genuine handmade estate wines to be produced. The range is a diverse mix of wines that showcases the amazing Kalleske grapes. Since the first wine release in 2004, Kalleske has rapidly gained a reputation for producing top-quality hand crafted wines. Kalleske are committed to continue making genuine estate grown wines of individuality and of vineyard and winemaking excellence.
In the words of this family of grape growing/wine making royalty,
"For over 150 years our Kalleske family has been living and working on our Greenock farm. Throughout this time each generation has been vigilant in looking after the property for the next generation by not only preserving but enhancing the natural environment. Today, genuine sustainability and careful environmental practices continue to be at the core of our Kalleske farming, grape growing and winemaking."
Honestly, with their Barossa pedigree, a philosophy like that, and an amazing range of wines to choose from, the choice to buy Kalleske wines is so easy?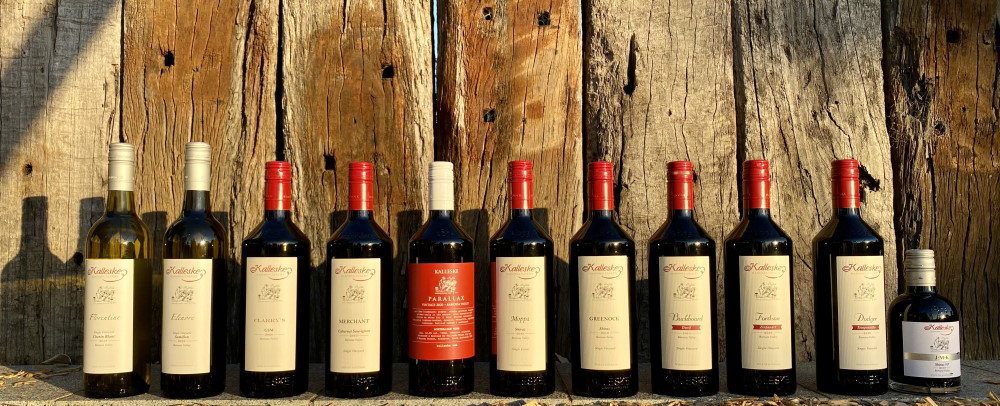 ---
---
Leave a comment