Australian Organic Wine Awards 2020
Author: Stuart Wood & Michelle Gadd Date Posted:20 April 2021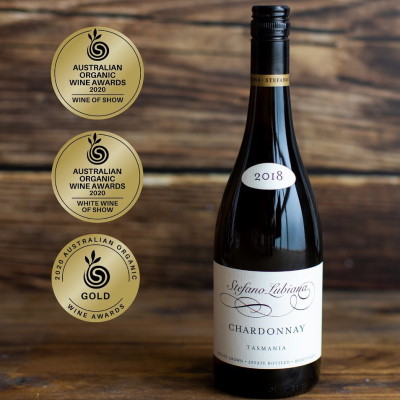 WINNERS ANNOUNCED
Congratulations to all the medal winners and especially Steve & Monique Lubiana from Stefano Lubiana Wines and the team at Angove Organic for their TOP GOLD MEDAL WINES.
Read and watch below for all the details...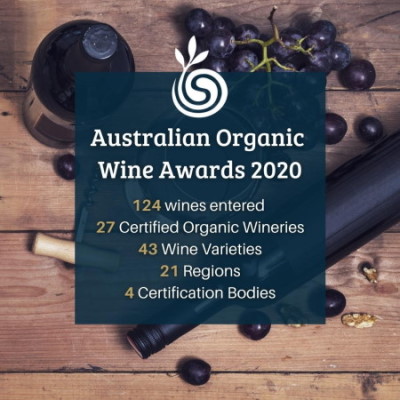 Australian Organic, the largest peak body representing Australian Organic industry recently facilitated the 2020 Australian Organic Wine Awards. These Awards have been designed to celebrate the finest certified organic and biodynamic wines from across Australia. These Awards provide the opportunity for certified organic winemakers to showcase their varietals backed by best in class wine making techniques.
Recent years has seen the rapid advancement of the Organic Wine industry, and these standalone Organic Wine Awards are recognition of the quality and standing Organic Wine now holds within the Australian market.
With the final results counted we are excited to have two gold medal winning wines. Stefano Lubiana Wines' 2018 Estate Chardonnay was awarded the Cullen Trophy Wine of Show at the Australian Organic Wine Awards 2020, alongside its gold medal. "It had a beautiful balanced interaction between stone fruit and grapefruit notes, bright acidity and struck match reduction, all tied together by a well-judged use of oak." said Ramon Arnavas (wine judge).
Angove Family Winemakers, one of the pioneers of the Organic Wine Industry, was no surprise to take home a gold medal. Their more contemporary label, Angove Naturalis, took out one of the four gold medals with the 2019 Cabernet Sauvignon. With it's aromas of black currant, chocolate and cedar, and plum and subtle oak was a very strong favourite of the judges, and based on our own sales history, no surprises here.
There was also some winemakers and families who did extremely well in this tough competition and received Silver Medals for their own exceptional wines. Seven generation wine makers, and from the heart to of the Barossa, Kalleske' s 2019 Old Vine Grenache certainly won over the judges with its rich and full body approach, juicy black cherry and clove on the palate. We think it would make a great companion for a special roast dinner, or just solo by the open fire.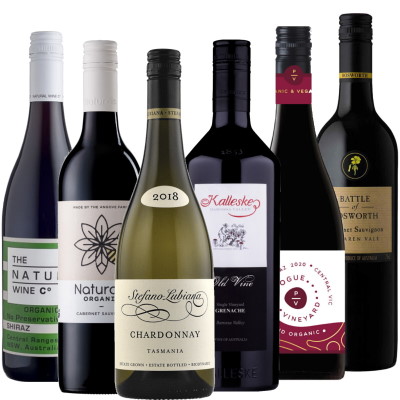 Still in South Australia, but in McLaren Vale, Battle of Bosworth's 2017 Cabernet Sauvignon has always been a crowd pleaser we think, and it's wonderful that it's receiving the formal accolades. It's dark fruit and mixed classy oak makes it a delicious wine, and we're glad the judges agreed with us on this one. A highly deserving wine of a Silver medal.
As you would expect of all Stefano Lubiana wines, they are never going to be far from the top, and their 2019 Riesling was the number one Riesling at the Awards and also took out a Silver medal. Full citrus blossom, green apples and citrus and tangy citrus a wonderful wine to have with a favourite cheese on a warm, still autumn afternoon. The Derwent Valley's cool climate conditions with the Lubiana's quest for perfect wines has delivered a stand-out Riesling.
The last of the Silver medallists we want to feature here is Jason O'Dea's Natural Wine Co Shiraz 2020, from Windowrie. The TOP SCORING PRESERVATIVE FREE wine is a great reward for Jason who is heavily involved in all things connected to organic viticulture, but adopts a very progressive approach to experimenting with new wines. This juicy Shiraz with raspberry, tobacco & black pepper on the nose with lingering tannins & creamy vanilla spice nuances from a mix of old & new French/American oak. It's a must to try, and a very approachable price.
A full list of winners can be found HERE
BROWSE & BUY A SELECTION OF THE MEDAL WINNERS BELOW
---
---
Leave a comment