What is Prosecco
Author: Kim Wise & Michelle Gadd Date Posted:3 November 2020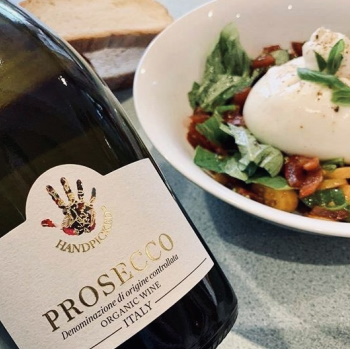 What is Prosecco?
What does Prosecco taste like?
And how should prosecco be served?
Hello sunshine! Hello good times! HELLO PROSECCO!
The answers are… it's the sparkling wine that's full of fun and should be served with a cheeky smile as often as you like!
With four delicious, light and fun organic Proseccos to choose from, we've got you covered when it comes to a drink that has everyone smiling and is guaranteed to impress without breaking the bank. From the only Australian produced Seesaw Prosecco, to our Italian collection of Villa Teresa and the more opulent, Corvezzo Proseccos with a newcomer, the vibrant Handpicked Veneto … we've got a style that will suit every taste and budget and if you can't decide which one you'd like to try, we have created a tasting pack to take all the weight off your shoulders! Read on to find out a little bit about the sparkling wine that is taking the world by storm. The Roman Empire may have failed, but the wine is still taking over the culinary universe!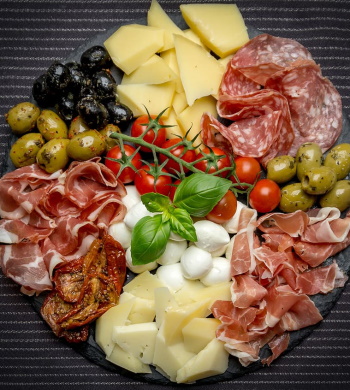 Prosecco is known to be a perfect allrounder when it comes drinking alongside lighter and creamy dishes. Try a tradition fennel or leek risotto, or a fresh seafood platter, or even just a plate full of creamy, or sharp, cheeses and charcuterie… you'll marvel at the taste sensation as the worlds of delicious wine, and tasty treats come together. We've shared some delicious cocktail suggestions , as well as a recipe for Blinis that perfectly accompanies any prosecco, be it fruity and fun, or dry and sophisticated.
What kind of wine is Prosecco? Well, it's like the cheeky second cousin of French Champagne. Harking from over the border in the Veneto region of Northern Italy and made from the Glera grape… it's fun, affordable and in recent years has been adopted rather enthusiastically by Australians. It's like a holiday fling… that you can have in your own loungeroom!
Grown locally as far back as the 1880's in the cooler climate of the King Valley in North Eastern Victoria by Italian migrants, and later in the Murray Darling/Swan Hill region in Northern Victoria, we've been quietly cultivating a little piece of Italian goodness for over 100 years, and we've certainly got it working right!
Recent times, as well as a more than eager consumer base, have seen the Australian Prosecco scene explode with wine makers creating outstanding sparkling wines, and the grape itself is laying claim as the fastest growing wine varietal. Champagne, and other Sparkling wines move over, Prosecco is no flash in the pan, it's here and it wants to lead the pack!
When & how should Prosecco be served?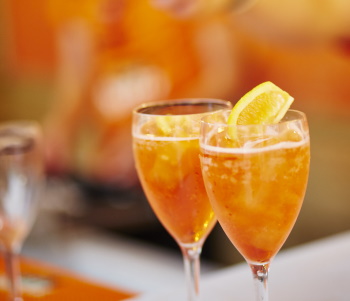 There aren't many drinks that can lay claim to the fact that they are perfectly suited to a breakfast, lunch, dinner or evening functions. Prosecco is the perfect accompaniment to all and any social occasions and can be dressed up as a cocktail, served in a classic flute or can be sipped from a paper cup if you're at a picnic. Prosecco delivers at any event!
Weekend breakfasts should be a festive time, and last time we checked there weren't any rules that said you couldn't have an Orange Prosecco Punch at 9am. Simply pour a bottle of See Saw Organic Prosecco into a jug, add 250ml of orange juice with pulp, one tea spoon of bitters, one tablespoon of sugar and stir! Pour into a heavy glass and garnish with your choice of berries and a sprig of mint. If you're looking for something to accompany the tipple, see our simple and delicious recipe for Blinis… a certain way to get the day off to a great start!
The ubiquitous Aperol Spritz is just the ticket for a tipple at lunch, or for those who don't like to over complicate their drinks. The carefully balanced bitter-sweet combination of Aperol and the 'best drunk young and fresh,' Handpicked Veneto Organic Prosecco is the perfect accompaniment to an Italian style platter of olives, nuts, some aged prosciutto, crusty bread and bocconcini. Honestly, this drink will sensually transport you straight to the canals of Venice… the rumored birth-place of the spritz.
Who doesn't like to kick off their evening meal, especially one with friends, with pre-dinner drinks? Prosecco is the perfect aperitif all on its own! Go a little premium with the elegant and dry, Corvezzo Organic Prosecco, or carefree with another Italian, Villa Teresa Organic Prosecco. Not only does Prosecco stimulate the appetite before a meal, it is a sensational accompaniment to a huge range of dishes. It sits especially well with canapes or creamy pasta & seafood meals, where the grape has the opportunity to mirror the lighter tasting dishes.
The floral notes and aromatic nose of Prosecco (which we are convinced is Italian for fun) ensures no one will leave your dinner party early!
BLINIS RECIPE - The Perfect Canapes for Prosecco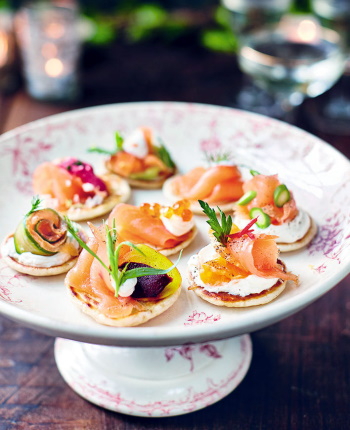 Ingredients (the batter can be made a day in advance so you can just whip these babies up at speed when your guests arrive!)
1 cup of self-raising flour
1 large free-range egg
olive oil
1 cup of semi-skimmed milk
unsalted butter
Method
For the blinis, place the flour and a pinch of sea salt in a large mixing bowl. Make a well in the centre, crack in the egg and add 1 tablespoon of oil, then beat into the flour. Gradually whisk in the milk until you've got a lovely, smooth batter.
Put a large non-stick frying pan on a medium heat and add 1 small knob of butter.
Once hot and the butter's melted, add tablespoons of batter to the pan to make your blinis. Cook for 1 minute on each side, flipping over when they turn golden on the bottom and get little bubbles on top.
The first batch always helps you figure out your temperature control, so adjust it up or down if needed.
Transfer the cooked blinis to a plate, and continue with the remaining batter until it's all used up. Top with your favourite combos, season to perfection and enjoy.
Choose your favourite toppings:
Waves of quality smoked salmon (or perfectly steamed asparagus) atop a dollop of sour cream, sprinkled with chives.
Cucumber ribbons placed proudly atop cream cheese with a fine grating of lemon zest.
Cream cheese, loosened with a little lemon juice and a sprinkling of caviar or finger lime, for extra pop!
And for something a little spicy… pureed avocado, with a slice of pickled jalapeno, and dollop of sour cream and a few coriander leaves.
Always have a bottle or two of organic prosecco in the fridge...the occasion will find you.
How is PROSECCO made?
There is the current or Charmat/Italian method, or the traditional method (Metodo Classico), of making Prosecco. The Charmat method that most wine makers adhere to involves a two step fermentation step where the first stage takes 20 days, natural yeasts are added to the grape juice, allowing the sugar to ferment into alcohol. The wine then goes through a second phase, known as prise de mousse. Here it is introduced into stainless steel pressurised tanks, along with yeast and sugars which stimulate the production of bubbles of carbon dioxide in the wine. Its finally bottled under pressure to ensure it retains its trademark bubbles.
The Metodo process of making Prosecco is similar to making Champagne. The first stage is identical to the Charmat method above. The difference being the second fermentation & production of bubbles happens in the bottle, and not in a large tank. In this second phase yeast and sugars are introduced into the bottle which is sealed with a crown cap. The bottle is then stored for a few months or even years. At the conclusion of the process the bottles are put through a process known as riddling, this is where for around 12 days the bottles are given a slight shake and put back in the storage rack at a slight angle until the bottles are upside down on day 12. Here the residual yeast is collected in the neck of the wine, where it is frozen, and then removed from the bottle. Ready for final sealing with a cork or crown seal.
Either way, you'll find that Prosecco has a fruity fizz that keeps you coming back for more!
Checkout our current range below :-)
---
---
Leave a comment