Rosnay Freedom Preservative Free - Best Red in Show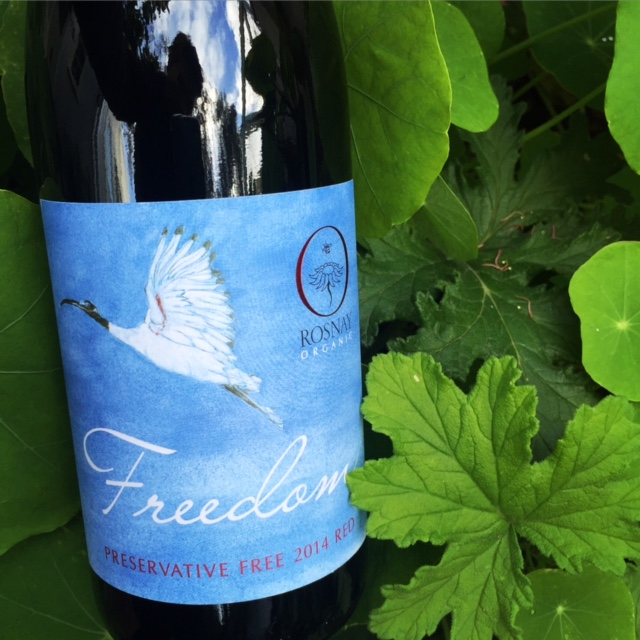 This wine has always been one of our favourites. It is getting the reputation for being one of the best Organic and Preservative Free wines in Australia. It is not only delicious, but comes in a very pleasing package. The label, a watercolour Ibis (a frequent avian visitor at the Rosnay Estate) on a striking blue background, was painted by Florence Statham, and it fits the name Freedom perfectly.
The good people at Rosnay are feeling pretty stoked at the moment. They've recently been fairly soundly rewarded for their hard work and considerable skill with fermented grapes. Not only was this wine awarded The Best Red, the Rosnay Freedom Shiraz was awarded runner up in the NASAA Organic Wine Tasting for 2015. It seems that Rosnay runs away with accolades wherever it goes!

Enough waxing lyrical about the winemakers, let's talk about the wine. It is medium bodied, so goes well with a range of foods as well as standing alone. Rounded velvety tannins caress your tastebuds, leading up to a flavour profile of dark fleshed fruit, blackberries and spice. This wine will suit a 'classic shiraz' drinker, as well as those who want something just a little different. If you didn't pick it up in the tone, basically we LOVE this wine.

As a preservative free wine, this scrummy drop was not made for aging, and has been produced in limited quantities. Don't waste a second, get in and order some now!
$16.00 in a straight case buy now