Pinot Noir Guide – the difficult darling
Author: Kim Pearce & Michelle Gadd Date Posted:11 August 2021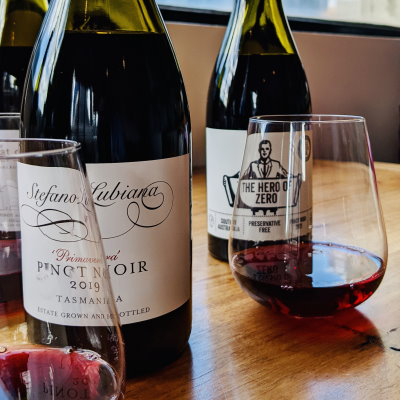 There's one in every family!
Pinot Noir is considered temperamental and tricky to make but is arguably the most beguiling and ethereal wine in the world. Definitely, the most expensive – Burgundy's Domaine Romanée Conti Grand Cru can fetch more than an eye-opening $20,000 USD at auction.
Pinot Noir is an ancient grape originally tended by Burgundian monks, first recorded in 1375. Pinot Noir has around 30,000 genes in its DNA – even more than the human genome, which contains 20,000 to 25,000. This perhaps accounts for its incredible aromatic complexity. Pinot Gris, Pinot Meunier and Pinot Blanc are all genetic mutations; and it is an ancestor of varieties as diverse as Chenin and Sauvignon Blanc, and even Cabernet Sauvignon.
Growers' challenge
The name 'Pinot Noir' comes from the French for pine – and the resemblance of the grape clusters to a pinecone (Noir just means black). This shape means the grower really needs to be on their game. Tight clusters and thin skins make the grapes prone to botrytis or mildew that rots its bunches.
More alarming still, during the growing season, Pinot Noir buds and ripens early. This timing means spring frosts can freeze and destroy its flower buds, which could have later become grapes.
To prevent excess bunches and larger clusters that dilute the flavour, viticulturalists continuously prune and bunch thin. And, to bring in light and air flow to help with ripening and prevent rot, constant leaf removal, and shoot trimming. The growers are busy all through the season.
Antipodean heritage grape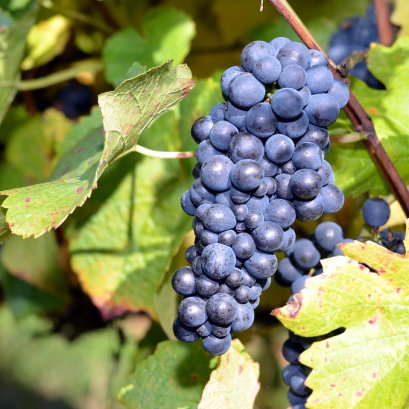 In Australia, it's believed Pinot Noir was first brought out in 1817. Our 'heritage clone' MV6 (Mother Vine 6) was a cutting originally from Burgundy's 12th Century est. vineyard, Clos de Vougeot. It was brought out by James Busby in his famed 1832 collection and is still widely planted today.
By 1836, James Busby, had arrived in New Zealand and become their first recorded winemaker, planting a vineyard at Waitangi (on the North Island). Marist monks planted Pinot Noir in Hawkes Bay in 1871, and French settler, Jean Desire Féraud, in 1865 in Central Otago. Both nations have a Pinot Noir history that stretches back to early European settlement; both really took off in the late 20th century.
In 1970s Australia, Pinot Noir began to be grown in commercial quantities. By the 1990s the wine industry had developed sufficiently that clonal section became more important. Burgundian clones Dijon 114, 115, 667, and 777 arrived and provided a greater palette for wine producers. Today, there are hundreds of clones, but MV6 is still Australia's most popular clone.
In New Zealand, in the 1980s Pinot Noir wine story for New Zealand had begun in earnest with at least six cool-climate regions crafting delicious Pinot Noir (Martinborough/Wairarapa, Marlborough, Nelson, Waipara, Canterbury and Central Otago).
Cool climate matters
Pinot noir is generally one of the first red grapes to be harvested, with a short growing season and narrow ripeness window. In a hot climate, Pinot Noir ripens much too fast – with little time to develop potential aromatic complexity. So, it does much, much better in cool climates, with lower yields, close to cooling effects of the ocean or mountains (like Tasmania, Mornington Peninsula, Adelaide Hills, Yarra Valley, etc.) and particularly in sparce, well-drained soils with low vigour (like clay-loam and sandy soils).
Winemakers' test
The challenges only continue in the winery. Pinot Noir is comparatively low in phenols and anthocyanin content (grape skins, stalks, and seeds), so pre-fermentation cold soaks (12.8°C) can enhance aromatics, colour, flavour, and soft tannins. Punching down the grape skin cap by hand more gently stirs the wine, without oxygenating it too much (than pumping over).
Whole bunch fermentation and stem inclusion techniques to add structure, peppery, sappy, grip, and complexity. Wild fermentation spontaneously from the naturally occurring yeasts/microflora of the grape ferment the wine can lead to more complexity.
Cold (therefore slower) fermentation heightens the aromatics and primary fruit characters. For maturation, Pinot Noir has an affinity for new French oak, but there's a trend towards large format (less contact with the juice).
The final result!
If all that works out perfectly, you have a light to medium bodied red wine – an aromatic kaleidoscope of rose petal, cherry blossom, violets, strawberry, cherry, raspberry, plum, mushroom, truffle, undergrowth, clove, liquorice, pepper – that is both silky and powerful (iron fist in a velvet glove is a common description) – can age for 10–15 years – goes perfectly with duck, yum cha, salmon, spring lamb, coq au vin, black truffles – and makes normally sensible people wax poetic.
What to Try - Our Organic and Preservative Free Pinot Noir Range
One of our most popular varietals, there is lots of love for Pinot Noir amongst our customers. Organic Pinot Noirs come from many of the classic cool climate regions in Australia & NZ such as Eden Valley, Tasmania and Marlborough, and for superb Biodynamic Pinot's, you can look to Hochkirch in the Henty Region of the western districts of Victoria or Stefano Lubiana in the Derwent Valley Tasmania.
Preservative free Pinots from Temple Bruer, Hero of Zero and Raw Vine run out the door and offer those earthy red-berry flavours without any dampening effect from Sulphur Dioxide (or deleterious health effects...). Our Preservative Free Pinot 4-pack is a great way to sample them. If you are after the perfect combination of both Organic and Preservative Free, then it's hard to go past Deep Down Pinot Noir from Marlborough New Zealand.
Here are our recent tasting notes from some of our favourite Preservative Free and/or Organic Pinot Noirs to get you inspired.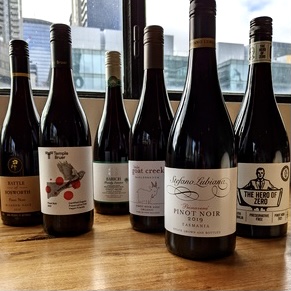 2021 The Hero of Zero Pinot Noir – Preservative Free
From South Australia, $17.99 each. Delicate and aromatic, the nose bursts with strawberry and cream, wild raspberry, jasmine, garden mint, which follow on the crunchy palate with red cherry, baked rhubarb, bakery spice and mushroom-y-earthiness. Would be lovely with ripe tomatoes and fresh basil, a grilled vegetable grain bowl, or stir-fried king oyster mushrooms.
2020 Battle of Bosworth Pinot Noir – Certified Organic
From McLaren Vale, $22.99 each. Pretty aromas of violets, ripe strawberry, wild mint, and vanilla bean on the nose. It follows on the palate with raspberry and blood plum, brambly undergrowth, cinnamon, vibrant acidity, and soft, prickly pear tannins. A great match to soft, double-cream cheeses, or yum cha dumplings.
2021 Temple Bruer Pinot Noir – Certified Organic, Preservative Free
From South Australia, $22.99 each. The aromas bloom with sweet strawberry, ripe raspberry, dried rose petal, and Moroccan mint tea. The palate is bright, crunchy, and spicy, with cranberry, pink peppercorn, brick dust-earthiness. Would be gorgeous with a light lunch charcuterie plate, including prosciutto-draped melon.
2019 Stefano Lubiana 'Primavera' Pinot Noir – Certified Biodynamic
From Derwent Valley, Tasmania, $39.99 each. Broody and concentrated, with aromas of lavender fields, black cherry, bay leaf, and leather on the nose. Following is blood plum, fresh thyme, savoury beef jerky characters; gravelly minerality, sappy tannins, and silky, viscous mouthfeel. A very nice match to juicy, charry, duck sausages.
2020 Little Goat Creek Pinot Noir – Certified Organic
From Marlborough, NZ, $23.99 each. Wild, animale aromas with rosemary, red cherry, damson plum, meaty notes on the nose that follow with cocoa, ironstone minerality, sappy, stalky phenolics, dry, oolong tea tannins. Would be a good match to rich, tomato based ragu on freshly made pasta.
2018 Babich Headwaters Organic Pinot Noir – Certified Organic
From Marlborough, NZ, $39.99 each. A savage, gamey, spicy Pinot Noir full of black cherry, raspberry coulis, undergrowth, white pepper, star anise, and cinnamon. This follows with denser phenolics and earthy tannins on the palate, with peppery spice and lingering, luxurious viscosity. Would be great with pan seared kangaroo, or garlic-y baked field mushrooms.

(References Wine Australia, Wine Companion, and GuildSomm.)
---
---
Leave a comment