Pepper Tree Preservative Free Wines
Author: Michelle Gadd Date Posted:4 February 2020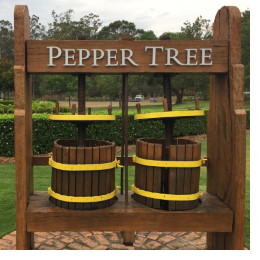 I was intrigued to see four new wines from Peppertree land on my desk recently. Preservative free and vegan suitable, and not the usual suspects of Chardonnay and straight up Shiraz. Packaging looked good and, of course, a name like Pepper Tree oozes quality. On tasting my initial intrigue turned to excitement, so excited that a quick trip up to the Hunter Valley and into the Pepper Tree cellar door was arranged to find out more.
I remember one of my favourite red blends of the late 90s, before I started organicwine.com.au, was a Pepper Tree wine, but I had never been to the cellar door. It's a beautiful location and an impressive facility, and I quickly learned that they had an expanded considerably since being established in 1991 by geologist Dr John Davis. Since then they have acquired premium vineyards in Wrattonbully, Orange and Coonawarra to make an enviable portfolio.
The winemaking is in the expert hands of the highly credentialled and awarded Gwyn Olsen, and her skill has really come to the fore in the challenging preservative free winemaking arena. There are two whites and two reds in the range, all with their own charms.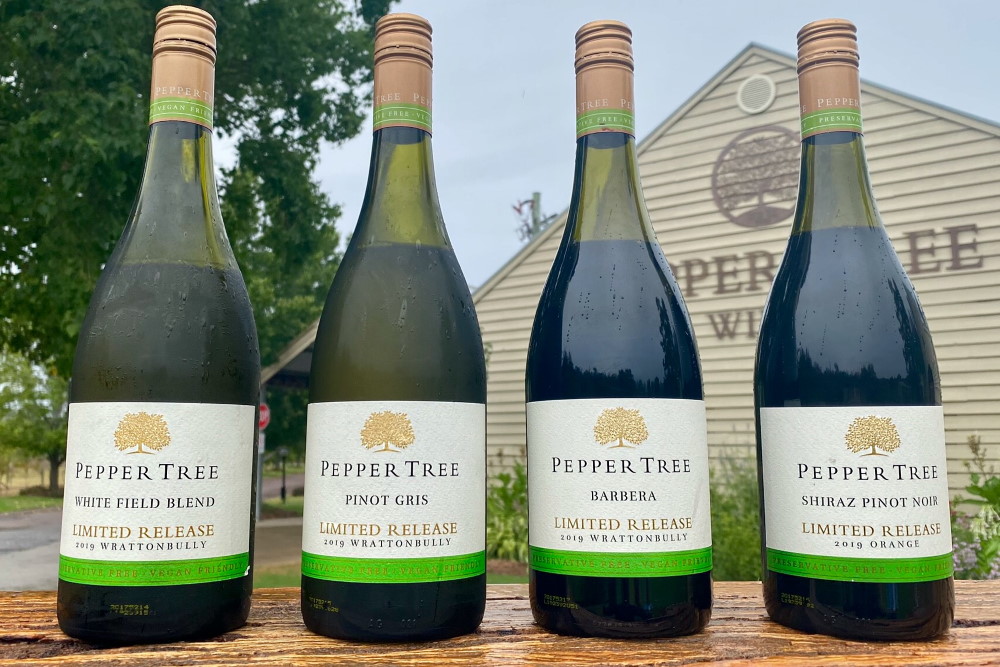 Starting with the White Field blend, this wine is currently being served at the Sydney Opera House, so you know it's got class. A harmonious and textural quartet of Fiano, Viognier, Chardonnay and Pinot Gris, with flavours of fresh apricot with a lovely mineral overtone. My favourite of the four by a pinch.
What is a field blend you may ask? It usually indicates that the different grapes were blended together at the start of the winemaking process and co-fermented together, rather than blended together after winemaking.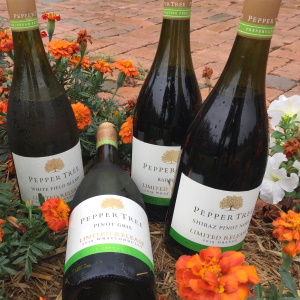 The second white is the straight Pinot Gris; pear flavours abound here, with citrus undertones, and framed by a lovely creamy palate. Reminds me of poached pears and ice-cream. Plenty of texture coming from the extended skin contact during winemaking. Pinot Gris are so popular as they are great with food, and this wine is an easy match with a wide array of foods. Spicy fish curry anyone?
Next we have the Preservative Free Barbera, and Barbera is an inspired choice for a Preservative Free red as it has low tannins and drinks really well as a young wine. It is a Northern Italian grape variety, renowned for dark cherry and strawberry flavours, and the light-bodied Pepper Tree version gives us some savoury sage and sarsaparilla notes as well. Serve slightly chilled, especially in warmer weather, and you will be in heaven.
Last, but not least, we have the Shiraz Pinot Noir blend. I was interested to learn that back in the 60's and 70's this blend was very common in the Hunter Valley and resulted in some fabulous and long-lived wines that achieved legendary status. This wine is appealing and approachable with aromas of chocolate, cherry and some hints of leather in the background. The palate is textural with very fine tannins, crunchy cherry, blood plums and spice. Quite a captivating wine.
---
Leave a comment