Organic Ciders & Pet Nat
Date Posted:30 October 2020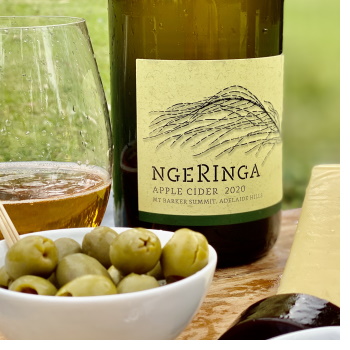 You said you wanted Organic Cider… we listened!
With Spring well as truly here, the sun shining more often than not, and people to see before the silly season kicks off, we've got some news for you!
We are so excited to be launching our first range of organic ciders! We've been on the look-out for some time for the perfect ciders to share (nothing but the best!), and at last we've found some that are absolutely guaranteed to make you smile. And the great thing a ciders is that they fall into the "better for you" category as they are much lower in alcohol than wine, so that smile can stay on your face for the entire afternoon or evening and you can wake up fresh the next day.
First a cider that will magically transport you to a summer afternoon in France, complete with a baguette and runny brie....we'd like to introduce the Val de Rance Organic Cider, all the way from Brittany in France, the home of some of the most alluring brut style ciders, mild, fresh with a crisp acid line… accompanying any French cheese with absolute majesty.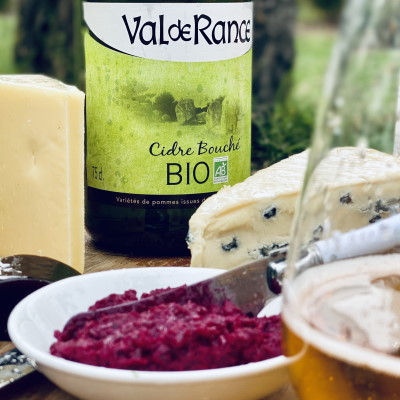 The Val de Rance is distinguished by its perfectly balanced lightness, creamy evolution and gentle tannic touch, culminating in a fresh, ever so slightly tart finish, and supported by the fruity, slightly stewed apple aromas. This delicious cider offers a real discovery of the aromatic depth and richness of the combination of sweet, bitter-sweet and sour apples which are organically grown in the Rance Valley, Brittany.
Val de Rance cider contains no added sugar, no added yeast no added water and is Vegan friendly and Gluten Free. Prepare for your guilt free glass of goodness right now!
Ngeringa just won't quit! Everything they touch turns to some kinds of liquid gold… and their latest foray into the world of Organic and Biodynamic Cider has left us with taste buds a-tingling!
With apples, pears and quinces grown in an orchard of sandy loam over clay and sandstone in the hills surrounding Mt Barker, the minerality and terroir make up a large part of who Ngeringa are, and what their produce reflects. They have worked with the rhythms of nature to press and combine these three fruits in French oak barrels, allowing for natural fermentation with no filtration or fining. "The result?" I hear you ask.
Distinctly luscious, fruity aromas of candied apples and boiled lollies with marked notes of ripe pear and quince. On the palate, crunchy green apples. Pure, delicious cider.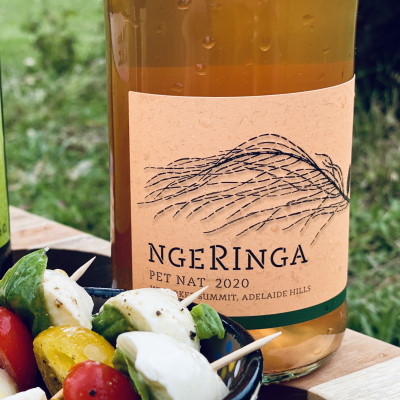 Along side these ciders of magnificence, we have the glorious new vintage Pet Nat from Ngeringa just waiting to be sampled…
Are you looking for something a little edgy? Wanting to share a bottle of fizzy wine with friends that will keep them guessing? The Ngeringa Petillant Naturel 2020 vintage is here, and ready to impress! A dry winter, coupled with poor flowering conditions meant that grape yield were low this year, however Bacchus (the God of Wine and good times!) ensured that every grape that flourished in the Ngeringa Vineyards was blessed with concentrated fruit flavours and high natural acidity. These intense grapes are the perfect ingredient for a wild ferment Pink Semillon and Viognier (with a few friends thrown in for interest).
This lightly bubbly rosé fermented in older French barrels and concrete eggs, has a delicious nose of exotic flowers and musk, pithy grapefruit, blood orange and citrus blossom – YUM! To taste you'll be pleasantly surprised by a light refreshing fruit salad experience, with a dry and textured finish. This is a Pet Nat that knows how to behave, and every bottle is consistent and delicious!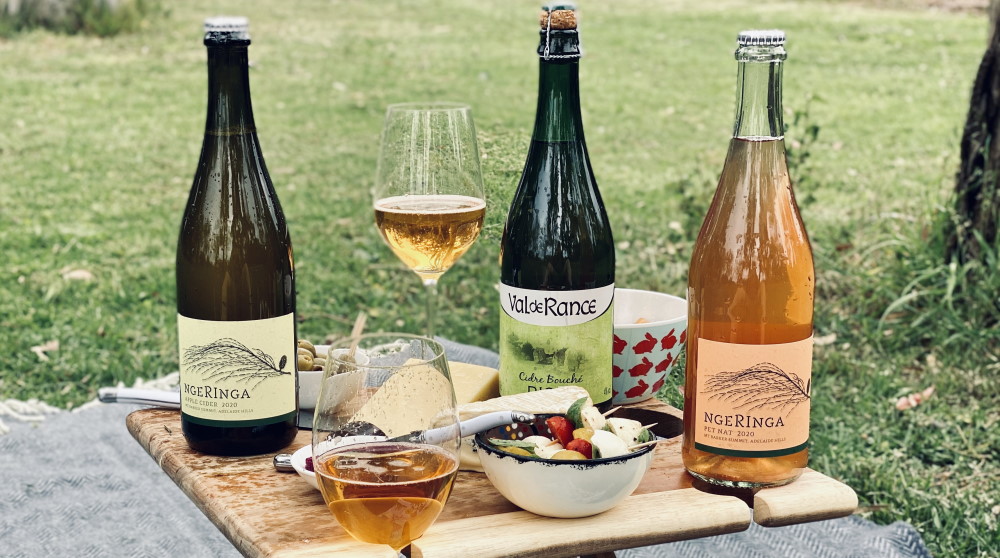 ---
---
Leave a comment