Verdejo


Verdejo, this is a tricky one! Many of the general wine drinking public (and okay, even me) up until fairly recently have often been of the view that Verdejo, Verdelho, and maybe even Viognier were quite possibly all the same beast. It was just a Southern European obsession with the letter V (there are so many grape varietals that start with this very vexing letter!), and a few different dialects, accents and derivations of spelling. How wrong I was! It can be tricky for wine drinkers outside of Europe to really be sure WHAT kind of grape they are drinking. There are many variations on name, and many, many more varietals available than just the traditional, and quite limited, selection that we typically find in a local bottle-o.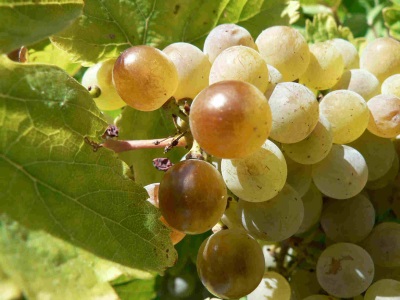 So a bit of a 101 wine lesson… Your Verdejo grape has originally come from a pedigree of Savagnin and Catellana Blanca grapes. A North African grape variety it popped across to Spain, the Reuda region (near the Northern Portuguese border) more specifically, roughly a thousand years ago. And the moment it took root there was no looking back!
Traditionally the grape was used to produce sweet, sherry type wines due to the fact that Verdejo oxidises quickly and easily. But more modern techniques of wine making and harvesting have meant that options have expanded for these little balloons of grape juice. In order to retain freshness and acidity it is usually harvested at night, while it is cooler. Then it is treated with cold fermentation at lower than normal temperatures, which helps keep the wine zinging along, retaining freshness and zest. A few more choice wine making techniques (like a short maceration on skins and lees aging after fermentation) give the wine complexity, flavour and texture.
If you're into flavourful white wine, and appreciate both Chardonnay and/or Sauvignon Blanc, then give this varietal a crack. On the nose, it's floral and herbaceous, full of exotic fruit – possibly even some pineapple in there. To taste, it has concentrated, honeyed, citrus notes - think lemon, lime, and bitter grapefruit... there may even be some apple hitting the taste buds. The lingering finish has a hint of almonds and olives. Like I said, interesting stuff! It's pretty easy to drink (too easy perhaps?!), but does have a great creamy texture and weight to it, due in no small part to the clever winemaking techniques. The succulent and juicy nature of the wine (my mouth is actually watering right now) mean it is a clean and vivacious drop. The sweetness means it goes really well with spicy food, seafood, fish and rice dishes. Get sipping!