Temple Bruer White Frontignac 2014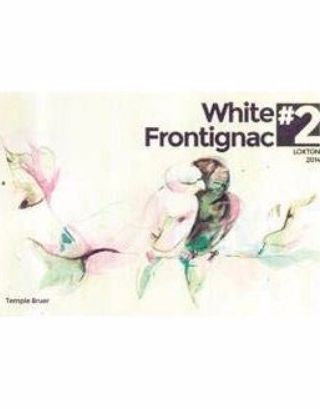 SOLD OUT
Certified Organic
Vegan Suitable
Wild (Natural) Yeast Fermentation
Michelle says:
"Exciting new small batch natural wines from Temple Bruer. Available in very limited quantities."
Notes of rose, pear and lychee are carried by a gentle grip moving into flavours of spearmint and tangy lemon sorbet. A wine to ponder, offering interest and curiosity. This wine was made by fermenting partly on solids to provide texture and mouth feel. Affectionately hand crafted. 44 dozen made.
Small Batch Natural Wines from Temple Bruer. Available in
very limited quantities
The Story
White Frontignac - Loxton - Made by Verity Stanistreet at Temple Bruer
"The philosophy behind these wines is very simple. We wanted to make four wines that appeal to consumers who are seeking
something that is more than a glass of wine. We wanted to create a conversation around wine and see it incorporated and
listened to with food. To gain the full expression of these wines we decided to make three of them 'natural'. For us, this means
no additions to the wine except sulphur dioxide at bottling and hand picked. The four wines that were made, like all of Temple
Bruer wines, are certified organic, Carbon neutral, Vegan friendly and of course made with a lot of passion."
About White Frontignac also know as Muscat Blanc à Petits Grains - From Wikipedia Article
Muscat Blanc à Petits Grains is a white wine grape that is a member of the Muscat family of Vitis vinifera. Its name comes from its characteristic small berry size and tight clusters. It is known under a variety of local names such as Muscat blanc, Muscat Canelli, Moscato bianco, Muscat de Frontignan, Muscat de Lunel, Muscat d'Alsace, Muskateller, Moscatel de Grano Menudo, Moscatel rosé and Sárgamuskotály .
While technically a white grape, there are strains of Muscat Blanc à Petits Grains vines that produce berries that are pink or reddish brown. The same vine could potentially produce berries of one color one year and a different color the next.[1] These strains are more prevalent in Australia, where the grape is also known as Frontignac and Brown Muscat. South Africa's Muskadel strain tends to show the same darker characteristics.[2] Variants where the differing grape colour is stable are typically classified as separate grape varieties Muscat Rouge à Petit Grains for red skin colour and Muscat Rose à Petit Grains for pink skin colour.
The Specs
| | |
| --- | --- |
| Wine Type | White |
| Region | Loxton, Riverland, SA |
| Grapes | Muscat à Petits Grains |
| Vintage | 2014 |
| Alcohol % | 12.5 |
| Certified Organic | Yes |
| Vegan Suitable | Yes |
| Wild Yeast Fermentation | Yes |
| Natural Wine | Yes |
| Closure | Screwcap |
| Volume | 750mL |
| Packaging | Glass Bottle |