Temple Bruer Petit Verdot 2014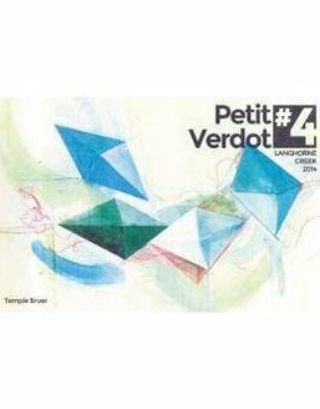 SOLD OUT
Certified Organic
Vegan Suitable
Wild (Natural) Yeast Fermentation
Michelle says:
"Exciting new small batch natural wines from Temple Bruer. Available in very limited quantities."
A wine filled with confection and sour cherry followed by a palate with a bit of fizz and flavours of raspberry, white pepper and cloves. The wild child of the winery, this Petit Verdot underwent carbonic maceration for twenty days, so expect some fizz, fruit, funk and fun. After carbonic maceration the Petit Verdot was crushed pressed and fermented without skins. Outrageously hand crafted. 33 dozen made.
Small Batch Natural Wines from Temple Bruer. Available in
very limited quantities
The Story
Petit Verdot - Langhorne Creek - Made by Verity Stanistreet at Temple Bruer
"The philosophy behind these wines is very simple. We wanted to make four wines that appeal to consumers who are seeking
something that is more than a glass of wine. We wanted to create a conversation around wine and see it incorporated and
listened to with food. To gain the full expression of these wines we decided to make three of them 'natural'. For us, this means
no additions to the wine except sulphur dioxide at bottling and hand picked. The four wines that were made, like all of Temple
Bruer wines, are certifi ed organic, Carbon neutral, Vegan friendly and of course made with a lot of passion."
About Petit Verdot - From Petit Verdot Wikipedia Article
Petit Verdot is a variety of red wine grape, principally used in classic Bordeaux blends. It ripens much later than the other varieties in Bordeaux, often too late, so it fell out of favour in its home region. When it does ripen, it is added in small amounts to add tannin, colour and flavour to the blend. It has attracted attention among winemakers in the New World, where it ripens more reliably and has been made into single varietal wine. It is also useful in 'stiffening' the mid palate of Cabernet Sauvignon blends.
When young its aromas have been likened to banana and pencil shavings. Strong tones of violet and leather develop as it matures.
The Specs
| | |
| --- | --- |
| Wine Type | Red |
| Region | Langhorne Creek, SA |
| Grapes | Petit Verdot |
| Vintage | 2014 |
| Alcohol % | 13.5 |
| Certified Organic | Yes |
| Vegan Suitable | Yes |
| Wild Yeast Fermentation | Yes |
| Natural Wine | Yes |
| Closure | Screwcap |
| Volume | 750mL |
| Packaging | Glass Bottle |