Lanson Champagne Green Label Organic Giveaway Nov 2017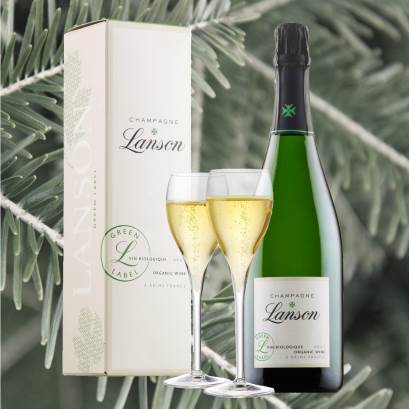 Get your christmas orders in early and you will have the chance to WIN 1 of 6 bottles of our fantastic new Organic Champagne - Lanson Green Label Organic Brut valued at $95 per bottle.
All orders received in the month of November will go into the draw to win. Six lucky people will be celebrating in style come December, so make sure you order by the 30th of November.
Lanson is currently the ninth largest Champagne brand in the world, and their Green Label Champagne is produced using organic grapes grown exclusively on an estate vineyard at Verneuil, in the heart of the Marne valley.
Committed to organic and biodynamic cultivation for many years, the vineyard is dedicated to protecting the ecosystem and respects the balance between soil, plants and humans. It is part of The House of Lanson's overall approach to respecting the environment and follows a strict ecological logic – the bottles are lightweight and the labels made of recycled paper.
Of course, if you don't win you can still BUY CHAMPAGNE