Knights Templar Organic Shiraz Cabernet 2008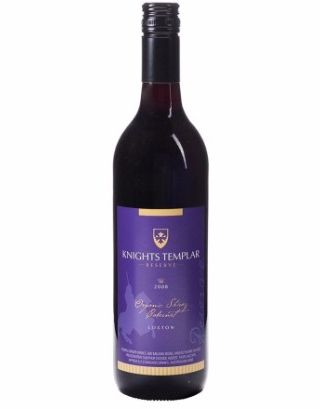 SOLD OUT
Certified Organic
Vegan Suitable
Wild (Natural) Yeast Fermentation
Showing aromas of dark forest berries and cassis with hints of coffee, a soft and broad palate of medium weight showing fine approachable tannins, the wine finishes with notes of plum and cherry.
Certified Organic by ACO
Vegan Suitable
The Story
Wines bursting with flavour that are good for you and our environment, this is the essence of Temple Bruer. Certified since the early 1990's we grow fruit and craft our wines without using synthetic herbicides, fertilisers or pesticides. With a strong desire to look after the environment our company has also become carbon neutral, sequestering all the carbon dioxide released during the growth, winemaking and transport of these wines.
Temple Bruer was founded back in the 1970's on the banks of the Angas River (Langhorne Creek, South Australia). From these early beginnings, the company now cares for three vineyards throughout South Australia including the iconic Eden Valley adding to a rich diversity of organic wines, styles and flavours we bring to you.
The Templar Knights
The founder of Temple Bruer wines (David Bruer) has an ancestral link back to the Knights Templar.
Some history of the Knights Templar:
The Templar Knights developed a reputation as fierce warriors during battles of the Crusades, driven by religious reasons and forbidden from retreating unless vastly outnumbered. They adopted their distinctive uniform – white tunics with an eight-pointed blood-red cross. Some of the first knights were Hugues de Payens, Godfrey de Saint-Omer, André de Montbard, and Hugh Count of Champagne.
Region:

SA - Langhorne Creek

State:

South Australia

Country:

Australia
The Specs
| | |
| --- | --- |
| Wine Type | Red |
| Region | Langhorne Creek, SA |
| Grapes | Shiraz |
| Grapes | Cabernet Sauvignon |
| Vintage | 2008 |
| Alcohol % | 14 |
| Certified Organic | Yes |
| Vegan Suitable | Yes |
| Closure | Screwcap |
| Volume | 750mL |
| Packaging | Glass Bottle |