Where is the Organic Wine Industry At?
Date Posted:29 April 2021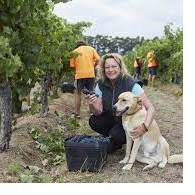 We were recently involved in a podcast by The Australian Organic Collective to look at the growth and state of the Organic Wine Industry, so grab a glass of wine and sit back and listen in.
---
In this podcast episode, and in celebration of the Australian Organic Wine Awards 2020 announcement, we take a comprehensive look at the state of the organic wine sector. Tune in to hear from retailers Michelle Gadd and Stuart Wood from Organic Wine, wine writer, and associate wine judge Josh Martin and vintner Vanya Cullen.
While the uptake of organic and biodynamic wines hasn't been on the same trajectory as food, insiders such as Michelle and Stuart are confident that it's the wine of the future. They share some amazing insights after 20 years of passionately marketing the benefits of organic wine to consumers.
As one of Australia's premium wine labels, Cullen Wines is a carbon-positive business. Vanya discusses this in great detail, including the backlash she received from the industry when her family first converted to organic farming practices.
The success of the inaugural Australian Organic Wine Awards 2020 has secured the competition's place as an annual competition. The Awards attracted hundreds of entrants from across the country and judges were overwhelmed by the quality presented.
---
Leave a comment