Blind Tiger Organic Gin Now In Stock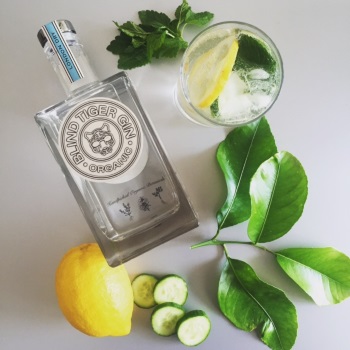 Blind Tiger Organic Gin
What on earth is a 'Blind Tiger'? Well, in the 1920s when prohibition was in full swing, a Blind Tiger referred to an establishment which was known to be selling alcohol illegally. They would subtly advertise that they were selling tickets to see a blind tiger in the back room. Often the entry fee came with a complimentary gin cocktail.
With this history in mind, the Blind Tiger Organic Gin is produced by a generation who benefit from having better access to quality ingredients and procedures allowing them to craft a premium organic product. The folks who loving tend the copper tanks filled with Blind Tiger have the same passionate spirit as their predecessors when it comes to producing a hand-made Australian organic gin of remarkable quality.
We're pretty happy to be able to offer our customers an organic gin just in time for Summer, and Blind Tiger is truly exceptional drop with all botanicals being organically sourced and hand-picked. It's made in the London Dry style with a wheat spirit base being infused with juniper berry (the core botanical in most gins) which provides a delicious flavour structure of spring forests with hints of citrus. There is a slight earthiness to the flavour, created by the use of coriander root, and the addition of angelica root gives a musky hit. The minty-peppery character is enhanced by Summer Savoury - a herb much under-utilised in Australian gardens. Without doubt it a gin worth trying.
As I write, it is nearing 30 degrees, just perfect weather for a G & T in the sun, liberally garnished with cucumber, lemon and mint. Or, if you're feeling adventurous, why not add a splash of Blind Tiger to a glass of Spring Seed Moscato, it's pretty lethal, but delicious!