First ever PRESERVATIVE FREE Organic Sparkling Now Available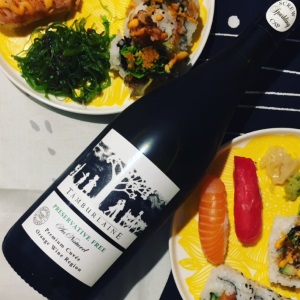 Drum roll please....!
We've recently added two new SPARKLING WINES to our arsenal. Tamburlaine, one of the largest certified organic wine producers in Australia is now supplying us with two new wines and after several tastings we have concluded that they are both delicious!
We are pleased to be able to offer you two of their sparkling wines, which are affordable and infinitely tasty. And the best news yet...one of them is preservative free...yes our FIRST EVER PRESERVATIVE FREE SPARKLING WINE. They both make a great party wine, or accompaniment to an Asian feast. They are perfect for any Spring time fizzy kind of event
Tamburlaine Preservative Free Au Naturel Premium Cuvee Sparkling
$18.25 in a straight case buy now
Tamburlaine High And Dry Organic Brut Sparkling
$17 in a straight case buy now