Andrew Peace Wines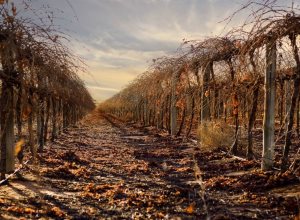 A quarter of a century on from planting its first block, Andrew Peace Wines remains a proud family business and one of the largest family owned wineries in Australia. What started as a weekend escape transformed into a family passion. The property, which now covers 1500ha abutting the Murray River town northwest of Swan Hill, started off in the Peace family as a 150ha block, bought on a whim by Jim Peace in 1985.

Varieties planted include chardonnay, colombard, grenache, malbec, mataro, merlot, pinot gris, riesling, sangiovese, sauvignon blanc, semillon, tempranillo and viognier.

A name not so well known locally though as it exports 95 per cent of its wine to Europe, the UK, US and Asia. Five years ago Andrew Peace Wines was the fifth-biggest selling Australian wine brand in the UK and the only family-owned company in the top 10.

---