Wild Fox Merlot 2010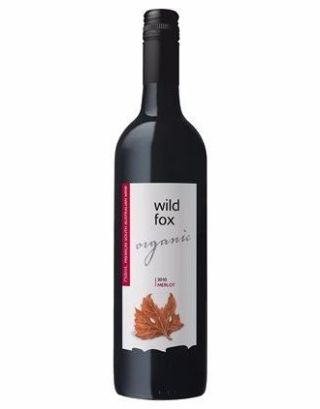 SOLD OUT
Certified Organic
Certified Biodynamic
Vegan Suitable
Wild (Natural) Yeast Fermentation
Wild Fox 2010 Merlot is a lovely ruby red with deep hues. The nose is showing floral and herbal aromatics with good plum and berry fruits.The palate is classic Merlot with gentle plummy fruits upfront with an appealing mid palate flesh.The wine has a nice long tapering finish of fine tannins and berry fruits. A wine for any occasion. Certified Organic & Certified Biodynamic
The Story
Since establishment in 1998, Wild Fox have been dedicated to detailed organic, bio-dynamic farming practices. The Wild Fox property is A Grade certified organic and biodynamic by Biological Farmers of Australia. The cleanliness of their soils after years of organic farming is proving to be a major factor in the sensational quality of fruit. Our practices strive to harness nature's balance, maximising fruit and wine quality. Our wines are vegan friendly. Low sulphur levels make it receptive to the sensitive wine drinker. 4 Star Rating in Winestate Magazine.



"Wild Fox Winery....excellent ambassadors for their area...The reds showed big, bold, clean fruit characters. Merlot may well have a bright future in the Adelaide Plains on this evidence. Outstanding too was the Sauvignon Blanc, debunking the cool climate snobbery which besets our industry."

"08 Merlot - Dark Plum red...Coffee, chocolate ripe plums/prunes...Toffee, 'fruit cake' varietal palate. Really a good expression of the variety. Good length, again, Christmas pudding...Soft tannins, cherry finish-good food wine with pork or meat cooked with red fruit sauces. For example;Pork with marinated plums or Kangaroo with red currant reduction.Probably your best wine 17/20 Silver." Paul Le Lacheur - National Wine judge and freelance journalist.
The Specs
| | |
| --- | --- |
| Region | Adelaide Plains, SA |
| Grapes | Merlot |
| Vintage | 2010 |
| Certified Organic | Yes |
| Certified Biodynamic | Yes |
| Vegan Suitable | Yes |
| Volume | 750mL |
| Packaging | Glass Bottle |