Vicente Gandia Organic Verdejo 2011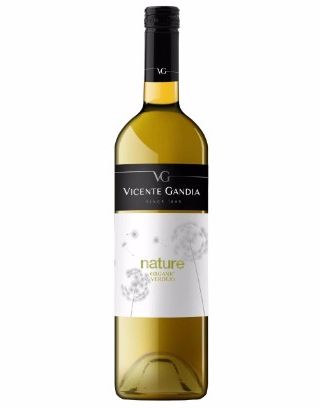 SOLD OUT
Certified Organic
Vegan Suitable
Wild (Natural) Yeast Fermentation
Color: appealing combination of gold and greenish tones.
Nose: intense aromas of exotic fruit.
Palate: soft richness that fills the mouth of honeyed citrus notes and apple flavors, typical of Verdejo.
Unctuous finish, with a very pleasant aftertaste.
Verdejo is Spain's signature white wine. This wine has been made from Verdejo bush vines. After maceration for 6 hours, the wine is fermented at 16 ºC.
The Story
If you're into flavourful white wine, and appreciate both Chardonnay and/or Sauvignon Blanc, then give this varietal a crack. On the nose, it's floral and herbaceous, full of exotic fruit – possibly even some pineapple in there. To taste, it has concentrated, honeyed, citrus notes - think lemon, lime, and bitter grapefruit... there may even be some apple hitting the taste buds. The lingering finish has a hint of almonds and olives. Like I said, interesting stuff! It's pretty easy to drink (too easy perhaps?!), but does have a great creamy texture and weight to it, due in no small part to the clever winemaking techniques. The succulent and juicy nature of the wine (my mouth is actually watering right now) mean it is a clean and vivacious drop. The sweetness means it goes really well with spicy food, seafood, fish and rice dishes. Get sipping!
The Specs
| | |
| --- | --- |
| Wine Type | White |
| Region | Spain |
| Grapes | Verdejo |
| Vintage | 2011 |
| Alcohol % | 11.5 |
| Certified Organic | Yes |
| Vegan Suitable | Yes |
| Closure | Screwcap |
| Volume | 750mL |
| Packaging | Glass Bottle |