Temple Bruer Traminer Riesling 2014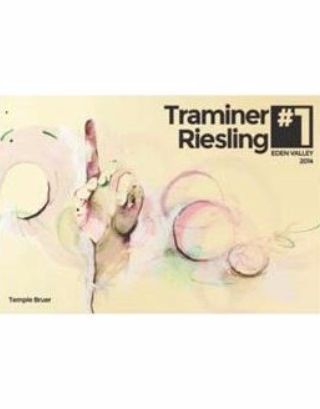 SOLD OUT
Certified Organic
Vegan Suitable
Wild (Natural) Yeast Fermentation
Michelle says:
"Exciting new small batch natural wines from Temple Bruer. Available in very limited quantities."
Bursting with ginger, lemon zest and fennel on the nose the wine dances into flavours of apricot and passionfruit. Don't be surprised when texture fills your mouth, this wine was made by fermenting Traminer on skins and Riesling on solids to create something special. The perfect wine to enjoy with food and friends. Passionately hand crafted. 20 dozen made.
Small Batch Natural Wines from Temple Bruer. Available in
very limited quantities
The Story
Traminer Riesling - Eden Valley - Made by Verity Stanistreet at Temple Bruer
"The philosophy behind these wines is very simple. We wanted to make four wines that appeal to consumers who are seeking
something that is more than a glass of wine. We wanted to create a conversation around wine and see it incorporated and
listened to with food. To gain the full expression of these wines we decided to make three of them 'natural'. For us, this means
no additions to the wine except sulphur dioxide at bottling and hand picked. The four wines that were made, like all of Temple
Bruer wines, are certified organic, Carbon neutral, Vegan friendly and of course made with a lot of passion."
The Specs
| | |
| --- | --- |
| Wine Type | White |
| Region | Eden Valley, Barossa, SA |
| Grapes | Riesling |
| Grapes | Traminer |
| Vintage | 2014 |
| Alcohol % | 12.5 |
| Certified Organic | Yes |
| Vegan Suitable | Yes |
| Natural Wine | Yes |
| Closure | Screwcap |
| Volume | 750mL |
| Packaging | Glass Bottle |