Temple Bruer Cinsault 2014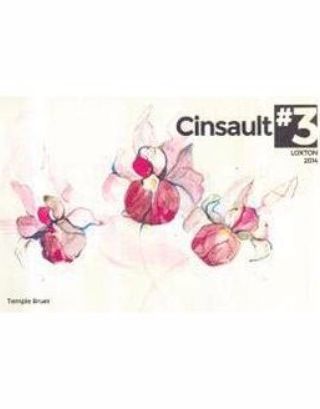 SOLD OUT
Certified Organic
Vegan Suitable
Wild (Natural) Yeast Fermentation
Michelle says:
"Can't rave enough about this wine; light in weight but complex and interesting, red fruit and savoury herbal notes play off each other in delightful symmetry. Great winemaking, great fruit."
Notes of thyme, rose and strawberry fill the nose followed by complex savoury notes and coconut on the palate. Cinsault, Cinqsaut or Cinq Sao however you want to say it, just enjoy it. Lovingly hand crafted. 25 dozen made
Small Batch Natural Wines from Temple Bruer. Unlike the others in this range, some cultured yeast was used to finish the final fermentation of this wine. Available in
very limited quantities
The Story
Cinsault - Loxton - Made by Verity Stanistreet at Temple Bruer
"The philosophy behind these wines is very simple. We wanted to make four wines that appeal to consumers who are seeking
something that is more than a glass of wine. We wanted to create a conversation around wine and see it incorporated and
listened to with food. To gain the full expression of these wines we decided to make three of them 'natural'. For us, this means
no additions to the wine except sulphur dioxide at bottling and hand picked. The four wines that were made, like all of Temple
Bruer wines, are certified organic, Carbon neutral, Vegan friendly and of course made with a lot of passion."
About Cinsault - From Cinsault Wikipedia Article
Cinsaut or Cinsault (/'sænso?/ SAN-soh) is a red wine grape, whose heat tolerance and productivity make it important in Languedoc-Roussillon and the former French colonies of Algeria and Morocco. It is often blended with grapes such as Grenache and Carignan to add softness and bouquet.
It has many synonyms, of which perhaps the most confusing is its sale as a table grape called 'Oeillade', although it is different from the "true" Oeillade which is no longer cultivated. In South Africa, it was known as "Hermitage", hence the name of its most famous cross Pinotage.
The Specs
| | |
| --- | --- |
| Wine Type | Red |
| Region | Loxton, Riverland, SA |
| Grapes | Cinsault |
| Vintage | 2014 |
| Alcohol % | 12.5 |
| Certified Organic | Yes |
| Vegan Suitable | Yes |
| Natural Wine | Yes |
| Closure | Screwcap |
| Volume | 750mL |
| Packaging | Glass Bottle |