Switch Organic Eden Vally Pinot Noir 2011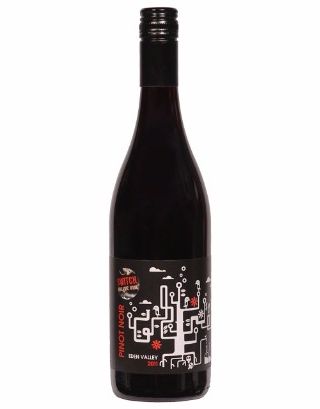 SOLD OUT
Certified Organic
Vegan Suitable
Wild (Natural) Yeast Fermentation
Black cherries, wild violets and rhubarb carried by gently gripping tannins. Sees a good whack of new French oak. Give it some time once to open up once in the glass. A few good swirls will help. Delicious ,unfiltered, unfined and vegan friendly
Comprised of 93% pinot noir & 7% petit verdot. This wine is ORGANIC IN CONVERSION and received a commendation in the 2013 Organic Wine Show.
Available in
very limited quantities
The Story
Notes from the Winemaker
IN THE TASTING: This wine shows flavours of cherry, wild violets, spice and fresh spearmint. The palate shows well-structured tannins brought together by balanced acidity. This wine is unfined, unfiltered and vegan friendly.
IN THE VINEYARD: This wine was created from certified organic Pinot Noir sourced from just outside of Springton in Eden Valley. The growing season was challenging, however with a low yielding vineyard and sparse canopy, many of the concerns common to a wet growing season were reduced.
IN THE MAKING: The fruit was hand-picked and sorted, with the harvest taking several days with friends and careful attention to include the best bunches. Each sorter averaged 3.5 bee-stings. The fruit was crushed and fermentation started immediately, the temperature was kept around 20°C. The wine was pressed with a small amount of residual sugar, once dry it was racked into oak and underwent malolactic fermentation.
Vanessa Altmann is the woman behind Switch and I've had the pleasure of meeting Vanessa on several occasions. She began her wine making adventure with Temple Bruer Wines 14 years ago at the tender age of 19. As a young wine maker, she has received numerous awards and nominations in recognition of her extraordinary talents with the fermented grape. She certainly knows what she's on about when it comes to making something taste good. Switch is Vanessa's baby, and is being noticed around the place as a label that has some innovative ideas when it comes to production and marketing. When talking about her new venture Vanessa says "It's exciting because I get to take more risks with the Switch label."
The Specs
| | |
| --- | --- |
| Wine Type | Red |
| Region | Eden Valley, Barossa, SA |
| Grapes | Pinot Noir |
| Vintage | 2011 |
| Alcohol % | 13 |
| Certified Organic | Yes |
| Vegan Suitable | Yes |
| Closure | Screwcap |
| Volume | 750mL |
| Packaging | Glass Bottle |