Spring Seed Scarlet Runner Shiraz 2013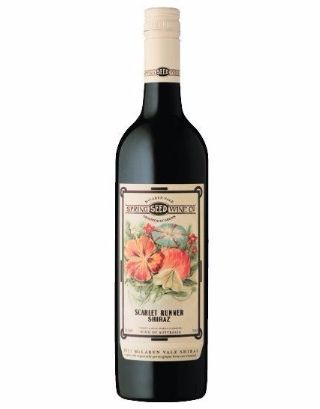 SOLD OUT
Certified Organic
Vegan Suitable
Wild (Natural) Yeast Fermentation
Vivid purple. Fresh cherry and dark berry aromas are complicated by notes of cola and pipe tobacco. Chewy and broad, offering bitter cherry and cassis flavors and a zesty note of peppery spices. Closes sappy and very long, with a hint of bitter chocolate and youthful tannic grip. 91
Josh Raynolds in Tanzer's International Wine Cellar Issue 175 July/ August 2014 Best New Wines from Australia
The Story
TASTING NOTES: The Spring Seed Scarlet Runner Shiraz shows characteristic McLaren Vale fruit; red and dark fruit with spice on the nose and the palate. The fruit is fresh, as a result of its youth and a pretty decent growing season, and there's a hint of chocolate too. Nice tannins and a mid-weight tannin make this an absolute ripper of a wine. Enjoy alone, with friends or alongside a rich stew or braise.
Spring Seed Wines are made from grapes lovingly grown in our family's organic vineyard, located in the premium wine region of McLaren Vale, South Australia. The vineyard was established in the early 1970s by Peter and Anthea Bosworth, and is now owned and run by their son Joch, who began the conversion to organic viticulture in 1995. Organic farming is based on minimising the use of external inputs, and as such our certified organic grapes are grown and processed without the use of synthetic chemicals or fertilisers.
The Spring Seed Wine labels are unashamedly inspired by vintage flower seed packets created at the turn of the 18th century. The colour, clarity and beauty of the original seed packets are quite remarkable. We chose three different flower images to adorn each one of our McLaren Vale wines, simply because they are quite lovely. The Scarlet Runner Shiraz displays the Hardy and Half Hardy Climbers, Centaurea (Centaurea nervosa) and Zinnia (Zinnia elegans) label.
VINTAGE 2013: We had good winter rains then warm summer conditions which brought about an early harvest. We had a few hot-cool-hot-cool periods which made it a little trickier to decide when to pick, but Joch reckons he got it right in the end.

WINEMAKING: We used a mixture of open and small tank fermentation to make our Scarlet Runner Shiraz. We use a combination of old and new oak barrels to mature the wine in, comprising a mix of both French and American oak. We use about 10% new oak. McLaren Vale makes such bright vibrant Shiraz; we don't want to smother it with oak. We really want this wine to be all about the fruit.
Technical Details
Picking Dates: 5th, 17th and 27th March 2013
Ph: 3.63
Alc/Vol: 14.5%
Bottling Date: 2nd December 2013
The Specs
| | |
| --- | --- |
| Wine Type | Red |
| Region | McLaren Vale, SA |
| Grapes | Shiraz |
| Vintage | 2013 |
| Alcohol % | 14.5 |
| Certified Organic | Yes |
| Vegan Suitable | Yes |
| Closure | Screwcap |
| Volume | 750mL |
| Packaging | Glass Bottle |