Spend a fascinating evening with Ngeringa J.E Syrah 2011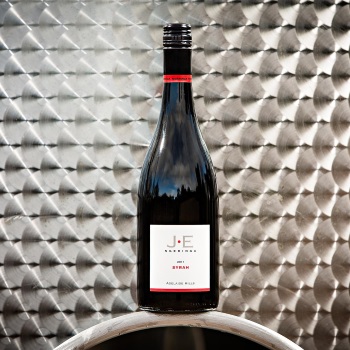 Ngeringa is a biodynamic vineyard & winery nestled at the base of the Mount Barker summit, towards the southern end of the Adelaide Hills. They hand-craft fabulous expressive wines with as little intervention as possible. We are very pleased to now have three of their wines in stock.
This is cool climate biodynamic Shiraz from a very difficult cool wet vintage and I am loving it. As a younger wine it might have been difficult to love, but with 5 years of age it is really starting to shine. Read on...
This JE assemblage white is a unique combination of estate grown fruit on the 3 different sites. A deeply floral, exotic nose, ripe nectarines are the predominant flavour on the palate, and skin contact has lent an enticing gravelly texture. Read on...
This is an elegant and complex biodynamic Shiraz that will age well for 15 years. Rated an outstanding 95 points by James Halliday who said "The quality of the vintage, the site, ultra-close planting and the grapes all combine to provide a wine with energy, intensity and elegance, an uncommon trio". Read on...