Rosnay Semillon 2012 (Cask 15L)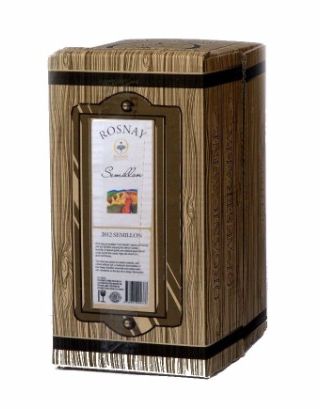 SOLD OUT
Certified Organic
Wild (Natural) Yeast Fermentation
Winery/Brand: Rosnay
Ultimate Eco Packaging. Now you can afford to share organic wine with all your friends for the equivalent of $5.50 per bottle.
This wine was picked at medium maturity and vinified without oak or malolactic ferentation. It has classic Semillon minerality and herbal notes, with roundness on the lips and a tangy citrus palate.
2012 was an excellent cool climate season at Rosnay, with the Semillon enjoying almost a coastal humidity. It ripened gently and retained good natural acidity on the thin sandy ridge site where it is grown at Rosnay.
Shelf life of 1-2 months
The Story
Semillon is one of the minor white wine varieties grown in the Cowra wine region, producing light, soft but vibrant wines.
A total of 2 hectares of Semillon are planted at Rosnay on a sandy north sloping ridge site where yields are kept low naturally. As a shallow rooted but high yielding variety, Semillon loves humid, mild weather. The sandy soil allows good control of vigour, but it is a difficult site during drought.
Ultimate Eco Wine Packaging
Rosnay has been moving toward ecologically friendly packaging since 2009 when it first began to use the 370g "Lean + Green" Australian made wine bottles.
Even so, they have always felt that the conventional packaging of wine leaves much to be desired. The recycling rate for glass bottles in Australia is still only 40%, according to Clean Up Australia.
With each cask the saving in packaging is 20 x 750ml bottles, and even if these were "Lean + Green" bottles, each of which still contains 493g of embedded carbon emissions, that's 10kg of CO2 emissions saved per cask.
Why the Bag in a Box?
Quality : The 100% BPA free bladder keeps wine fresh for 6 weeks after opening and does not suffer spoilage due to cork taint.
Convenience : It is easy to open and serve, and does not break like glass.
Environment : This box delivers Certified Organic Rosnay wine to you with the smallest manufacturing, storage and transport footprint.
To Open : Push and tear along perforations to expose tap. Rcmove circle and Put tap in its place. Replace tab to secure tap.
The Specs
| | |
| --- | --- |
| Wine Type | Red |
| Region | Cowra, NSW |
| Grapes | Semillon |
| Vintage | 2012 |
| Alcohol % | 13.0 |
| Certified Organic | Yes |
| Volume | 15 L |
| Packaging | Bag in Box |