Pig In The House Cabernet Sauvignon 2012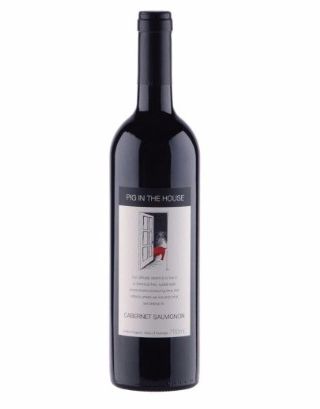 SOLD OUT
Certified Organic
Certified Biodynamic
Wild (Natural) Yeast Fermentation
STOP PRESS
Pig in The House Cabernet Sauvignon 2012 wins NASAA Wine Of The Year judged by Winestate Magazine tasting panel
The Pig In The House 2012 Cabernet Sauvignon is deep Ruby in colour with aromas of blackcurrant and spice. The flavours are black berry fruit dominant and mouth filing with well integrated oak complexity following further maturation in bottle. Enjoy the regional flavours of this single vineyard wine with roast meats and vegetables, pasta or pizza. This is a vibrant wine that will continue to develop in the bottle over the next few years. Analysis pH: 3.45 Ta: 6.2 Res Sugar: <2 g/L
The Story
GROWING SEASON: The 2011-2012 growing season saw a return to more "average" conditions following five dry years and a wet year in 2011. We experienced a small frost right on bud burst on the 28th of September however we did not experience any burn on the emerging leaves. The cooler start did slow early growth, however by the cane length was optimal with very even flowering. The even flowering led to excellent verasion and we knew we were in for a great ripening period. These vines are now over 15 years old and at a cropping level of 4-5 tonnes to the hectare. The intensity in the fruit at harvest was excellent. The vines were harvested at night on March 8th 2012

WINEMAKING: Mechanical harvest was undertaken in the mid hours of the morning to ensure the fruit arrived at the winery at ferment temperature cool below 20 degrees.. The fruit was crushed and de-stemmed prior to being transferred to open fermenters. The must was inoculated using BDX yeast and fermentation was held between 20 and 24 degrees. This yeast is selected to promote primary fruit characters. The cap was plunged by hand every twelve hours for 6 days. The wine was pressed off skins then transferred to three year old French and four year old American and oak. The wine was then racked every six weeks for 6 months before finishing the maturation period in Stainless steel tanks. Following 11 months of total maturation the wine was prepared for bottling which was done in February 2012.

Total production 650 cases.
pH 3.45
Ta 6.2
Res Sugar < 2g/L


Pig in The House wines are grown and made in Cowra New South Wales. We believe that our organic farming practices produce wines which are unique to our region. We planted vineyard in the mid 1990s on land which was once a free-range piggery; so free that the pigs were often in the house. The locals still ask whether the pig is still in the house. Most of the time the answer is no.
The Specs
| | |
| --- | --- |
| Wine Type | Red |
| Region | Cowra, NSW |
| Grapes | Cabernet Sauvignon |
| Vintage | 2012 |
| Alcohol % | 13.5 |
| Certified Organic | Yes |
| Certified Biodynamic | Yes |
| Closure | Screwcap |
| Volume | 750mL |
| Packaging | Glass Bottle |