Kalleske 2005 Clarry's Barossa White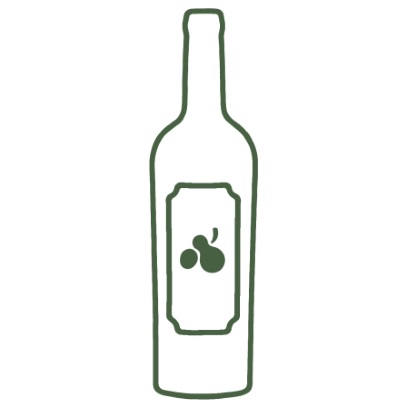 SOLD OUT
In colour the wine is bright white straw with a green tint. The aroma displays uplifting freshness of apple, white peach, pear and gooseberry with underlying floral notes. These wonderful fresh fruit flavours continue to the lively palate. The mouth-filling fruit is supported by a mid-weight texture and crisp backbone. The finish is lengthy and flavoursome with lingering lemon citrus flavours. A fresh, flavoursome wine full of fruit; best enjoyed while young.
The Story
Background: Clarry's Barossa White is named in honour of winemaker, Troy Kalleske's, eighty six year old Grandfather, Clarence "Clarry" Kalleske, who farmed the Kalleske vineyards from the late 1920s until his retirement in the 1990s. Clarry was the fourth generation member to tend the vines on the Kalleske family farm, established by his great grandparents who migrated from Prussia to South Australia in 1838 aboard the Prince George. Many years were spent by Clarry pruning, hand-picking and nurturing the vineyards that make up the blend.

Winemaking: Clarry's Barossa White is a blend from two vineyards, Semillon and Chenin Blanc, both growing along the banks of the Greenock Creek on the Kalleske farm. The soil of both vineyards is shallow sand with clay subsoil. Following the cool night harvesting of the Chenin Blanc and morning hand-picking of the Semillon, the grapes are crushed, pressed and the juice immediately cooled to retain the fresh fruit vibrancy. The juice is cold settled for forty-eight hours followed by a cool fermentation with light grape solids incorporated for added complexity. The wine is bottled shortly after fermentation to fully capture the freshness of the grapes and is sealed with a screw cap to retain maximum vibrancy.

Growing Season: The 2005 growing season started well with good Winter and early Spring rains. The rain continued into late Spring and early Summer with above average rainfall providing excellent moisture for the vines. The growing season temperature for late Spring and early Summer was spot on 'average' with daily mean maximums in the mid to high twenties. February was significantly milder than normal with both cooler days and cooler nights. These cool nights helped to retain natural acidity in the grapes. There were some hot days during Summer, but importantly these were short-lived with regular cool changes ensuring no heat waves. February and March were both relatively dry and both March and April showed perfect Autumn conditions with sunny days and temperatures slightly above average providing ideal ripening conditions.
The Specs
| | |
| --- | --- |
| Region | Barossa, SA |
| Grapes | Semillon |
| Grapes | Chenin Blanc |
| Vintage | 2005 |
| Volume | 750mL |
| Packaging | Glass Bottle |