Hochkirch Villages Pinot Noir 2011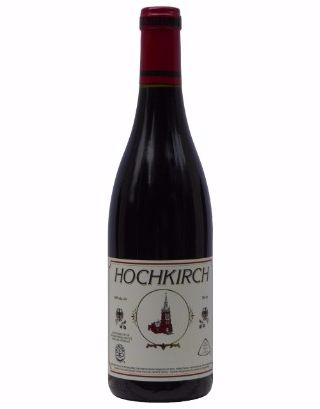 SOLD OUT
Certified Biodynamic
Vegan Suitable
Bright cherry red, and slightly cloudy thanks to its unfiltered & unfined nature. The nose is complex and varied. Sour cherry & savoury balsamic vinegar with pepper, nutmeg and cloves. A whiff of oak, but very subtle. On the palate it has medium body delivers briary red fruit, maybe cranberry, and multiple spices. It is elegant and lively, presenting new flavours in every mouthful. The tannins are very fine and slightly drying. Screams a quality natural wine all the way.
Hochkirch Pinots are made in a bold earthy rich burgundian style, quite different to the light soft red fruit styles ofter found in New Zealand & Tasmania.
The Story
"The most capricious of varieties, Pinot is however capable of breathtaking magnificence as no other red wine when terroir, season and man meet in the right coincidence. Although these are early days Pinot seems to feel at home in our vineyard with the rigours of a cold southwest Victorian climate.

Fruit is handpicked and partially destemmed into small open fermenters with natural wild ferment in its own time and gentle hand plunging. After a long slow ferment, pressed and gravity transferred to small fine grained French oak, natural malolactic ferment occurred with the warmth and new life of spring. Falling bright with gravity our wines are neither fined nor filtered and in some years show an opaque richness as testament to this natural process. Bottled by hand using natural corks, our wine of course contains no animal products or GMOs." John Nagorcka

Long slow fermentation, natural yeasts, no filtration, minimal intervention and additives.
The Specs
| | |
| --- | --- |
| Wine Type | Red |
| Region | Henty, Western Districts, VIC |
| Grapes | Pinot Noir |
| Vintage | 2011 |
| Alcohol % | 12.9 |
| Certified Biodynamic | Yes |
| Vegan Suitable | Yes |
| Wild Yeast Fermentation | Yes |
| Closure | Cork (natural) |
| Volume | 750mL |
| Packaging | Glass Bottle |