Freehand Sauvignon Blanc 2015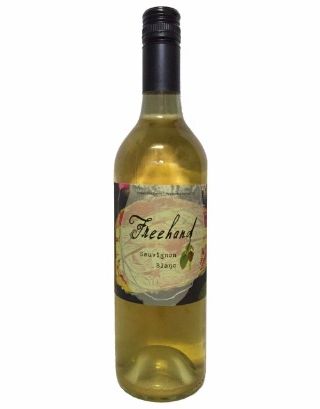 SOLD OUT
Vegan Suitable
No Added Preservative (Preservative Free)
Pale gold with an orange tinge, a pretty colour. Initial aromas of orange blossom & grapefruit citrus and fennel seed. As it opens up becomes more tropical with pineapple juice. On the the palate there is a slight creamy textural element, more tropical fruit and it finishes with some tingling acid and little bit of tartness which makes you want to take another sip.
Preservative Free, Vegan Friendly
ORGANIC & BIODYNAMIC PRACTICES SINCE 2008
The Story
Tasting Notes from the winery:
Background: Skin contact, wild ferment, lees stirring, a portion aged in both barrel and tank for 12 months prior to bottling. Zero so2 the whole way.
Winery Background
"We utilise natural farming techniques, and are working towards our 5 year goal of farmimg our land 100% sustainably.. this is becoming as much of a passion to us as grapegrowing and winemaking! We began using Biodynamic preparations in Winter 2008 and will continue to do so as positive signs have been observed in the vineyard.

To ensure our fruit is of the best quality many cultural practices are followed throughout the growing season. Shoot thinning, positioning, leaf plucking and bunch thinning are all applied to achieve a balanced vine and allow sunlight into the canopy to slowly ripen our fruit and develop the flavours unique to our site. All of these tasks are done by human hand (as opposed to machine) to ensure a precision result."
The Specs
| | |
| --- | --- |
| Wine Type | White |
| Region | Great Southern, WA |
| Grapes | Sauvignon Blanc |
| Vintage | 2015 |
| Alcohol % | 13.5 |
| No Added Preservative | Yes |
| Vegan Suitable | Yes |
| Natural Wine | Yes |
| Closure | Screwcap |
| Volume | 750mL |
| Packaging | Glass Bottle |