Contact Us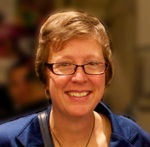 Please use the contact details below or fill in the form to get in touch, we'd love to hear from you
Michelle Gadd is the face behind most of the communications and dealings you will have with Organic Wine. She is always happy to have a chat about all things wine including recommending a tasting pack for you to try.
mob: 0413 594 963
e: info@organicwine.com.au
p: (03) 9387 0500
Postal Address:
Organic Wine Pty Ltd
9 Bennie Street
Brunswick 3056
Victoria, Australia
This website is our shopfront and we do not have a physical shop.