Champagne Fleury Blanc de Noirs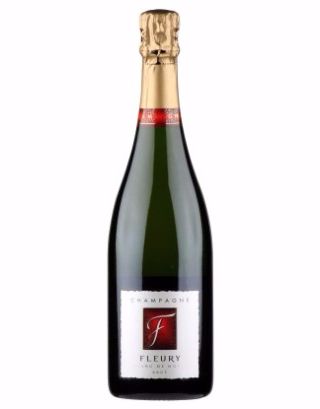 SOLD OUT
Certified Organic
Certified Biodynamic
Wild (Natural) Yeast Fermentation
Michelle says
"What a find leading into Christmas, a fantastic biodynamic Gold Medal winning Champagne that you can buy for under $70.
The intense nose of exudes class, complexity and maturity, with hints of toast, red apples, almonds and nectarines. The palate is well rounded and rich, with plenty of red berry fruit and mineral notes. The balanced acidity results in s very dry and long finish. This is a champagne for fans of a mature and toasty style, suitable for sipping but even better for the table.
The Story
GOLD MEDAL - Mundus Vini 2012 & Amphore 2012
SILVER MEDAL - Awc Vienna 2011, 2012 And 2013 & Mundus Vini 2013
Reviews for Fleury Blanc De Noirs Brut Champagne
Natalie McLean - http://www.nataliemaclean.com
"Superb! A steal for Champagne. Toasty, robust and refreshing with baked bread and green apple and toasted almond. Makes me want to get married again and serve this at the reception -- almost."
Natalie's Score: 93/100
This is a blend of 2006/7 and is beautifully redolent of red berries along with a creamy texture and yeasty "warm bread" nuance. There is a touch of honey with a beautiful "pinot" backbone and a long finish. At 8 grams per litre of residual sugar it is quite dry for Champagne. RANDALL POLLARD

Technical Details
Vintages: 2008 and 2009
Grape: 100% Pinot Noir
Average age of vines: 20-25 years
Yield: 11 000 kg / ha
Pressing: Champagne traditional press
Winemaking: in enamelled vats thermo-regulated and oak barrels for reserve wines.
Remaining sugar: 8.3 g / l
Total acidity: 4.85 g / l
Volatile acidity: 0.27 g / l
SO2 total: 61 mg / l
Free SO2: 4 mg / l
P. H.: 3.10
The Specs
| | |
| --- | --- |
| Wine Type | Champagne & Sparkling |
| Region | Champagne, France |
| Grapes | Pinot Noir |
| Vintage | Non Vintage |
| Alcohol % | 12.3 |
| Certified Organic | Yes |
| Certified Biodynamic | Yes |
| Closure | Cork (natural) |
| Volume | 750mL |
| Packaging | Glass Bottle |