Time to Slow Down and Reconnect
Author: Kim Wise Date Posted:28 March 2020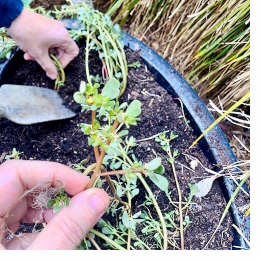 In a world that right now might feel like it's spinning out of control, slowing down and nurturing things that are within our control are important.
Now is a time for us to take some time and get back to what nurtures us. With less cars on the road, planes in the air and noise on the street, it is a chance for the planet to breathe, and for us to breathe too. It's crucial that we remember what's important and find ways to keep our bodies and minds occupied and healthy.
As well as wrangling the home education system that is about to begin, our family has decided to embrace being together. We've been practicing Nick Cave songs on the ukulele in between, games of chess, exercising, reading (so many good books, and the latest Organic Garden magazine), and completing work online. It is an adjustment, but we have embraced it, looking for the positives, and will continue to adapt to make this new reality work.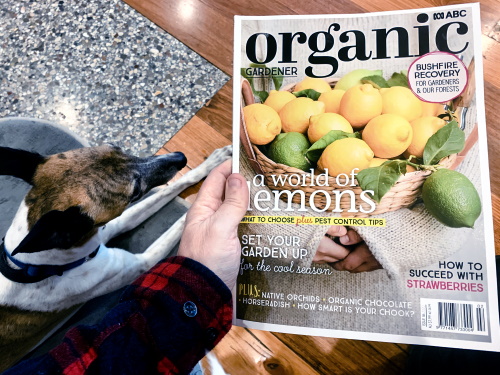 Organic Gardener Giveaway
Would you like a free copy of the latest Organic Gardener Magazine? We are giving away a free copy with the next 50 orders. You must order at least $100 to claim. Use Code OGMag at checkout
The garden will be a huge focus for us in the coming months. Not only is it an outdoor space for play, sunshine and quiet contemplation, but getting our hands dirty, planting flowers to delight our eyes, and food to sustain us, is something we can all enjoy doing. The fruits of our labours will help sustain us both mentally, spiritually and physically in the uncertain times ahead.
Today, I went to an abandoned house around the corner and cut some gorgeous blooming roses which were not being loved, and dug up purslane from the front garden. I'm planting the purslane in pots in my garden, I know, it's often called a weed, but the organic gardener in me can't let a crispy, delicious plant loaded with nutrients and omega three fatty acids, like that be so cruelly classified. If you do have the opportunity to get some growing (in a pot, as it does have a tendency to spread like a … well, weed), I recommend it… it will take less time to grow than many other veggies and the rewards can been enjoyed sooner!
I ate an amazing purslane and hazelnut salad last season at a local middle eastern restaurant, and I have found a recipe (by Turkish writer and cook; Claudia Turgut) which pretty much replicates the taste sensation I enjoyed. I'll include it below, although if you don't have purslane go ahead and substitute with spinach or watercress (or a mixture of both!).
Purslane & Hazelnut Salad
Ingredients:
- large bunch purslane (or spinach/watercress)
- 50g tahini
- juice of 1 lemon
- 1 clove garlic
- 5g cumin
- pinch red pepper flakes
- extra virgin olive oil
- 100g hazelnuts
- salt
Method
Soak and then rinse the purslane thoroughly and place in a sieve to dry. Make sure to remove the thick stems.
Bake the hazelnuts at 150 degrees C for 15 mins and then chop. You can use a pestle and mortar which is what I used. Don't make them too fine. BAKING THEM MAKES ALL THE DIFFERENCE! WHATEVER YOU DO, DON'T SKIP THIS STAGE!
Mix the dried purslane with the sauce in a deep bowl. Add the hazelnuts and mix once again, then transfer the salad to a larger bowl or several individual bowls, and serve.
Wine Match
Stay safe and healthy, look after your vulnerable neighbours, and do what you can to stay happy and connected.
Your people at Organic Wine.
---
Leave a comment