Vicente Gandia
Ahhh, España! I have travelled your roads, seen your amazing architecture, bonded with your countrymen, tasted your mouth watering jamon, and have certainly enjoyed your wines.
We've got a couple of new kids on the block here at Organic Wine. We've just started importing Verdejo and Tempranillo from a favourite Spanish wine maker, Vicente Gandia. Not well known in Australia, Vicente Gandia was recently ranked in the top 15 of all Spanish wineries, and in the top 100 European wineries. Nothing to be sneezed at, and certainly worth taking notice of.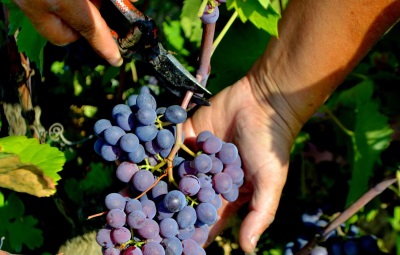 Founded in 1885 in Valencia, southern Spain, Vicente Gandia is one of the largest wineries in the region, and now have vineyards throughout the country, but it has certainly not forgotten its roots. The corporation remains faithful to its original ideals, forged 130 years ago, which were; 'to combine tradition with internationalisation, to back innovation and quality, to be committed to promoting wine culture, and to contribute to the welfare and progress of society'.
Vicente Gandia is seriously committed to the local and global community. Accepting that being a large corporation there are responsibilities to the world beyond their vineyards they have set up several charitable trusts and programs, most notably we highlight their commitment to programs in Africa. The company is determined to move beyond band-aid solutions and has made ongoing commitments to aid activitie. Vicente Gandia through The Seed Foundation, provides grants which aim to reinforce food security, assist with agricultural development and ultimately aim to eradicate poverty in African nations.
As producers of some organic wines (The Nature Collection), it is not unsurprising that Vicente Gardia has a keen interest in the environment. Caring for the land is part of the conversation every day. Care is taken to monitor and improve soil fertility and to prevent soil erosion. They are mindful of the natural cycles of the plants and animals on their properties and are respectful of the needs of the natural environment.
Being such a large concern Vicente Gandia has several vineyards, and grows a range of grapes; Merlot, Shiraz, Sauvignon Blanc, Bobal (which accounts for almost 90% of the cultivated area, Cabernet Sauvignon, Chardonnay, and of course, the ubiquitous Tempranillo! Depending on the location and micro-climate of the vineyard, the grapes take on their own special characteristics, perfect for producing Vicente Gandia's young fruity varieties to their premium wines, all of which are characterised by their elegance, complexity, smoothness and balance.
---
This category is empty! Please try another category or use our search function to find what you are looking for. If you require further assistance please contact us.